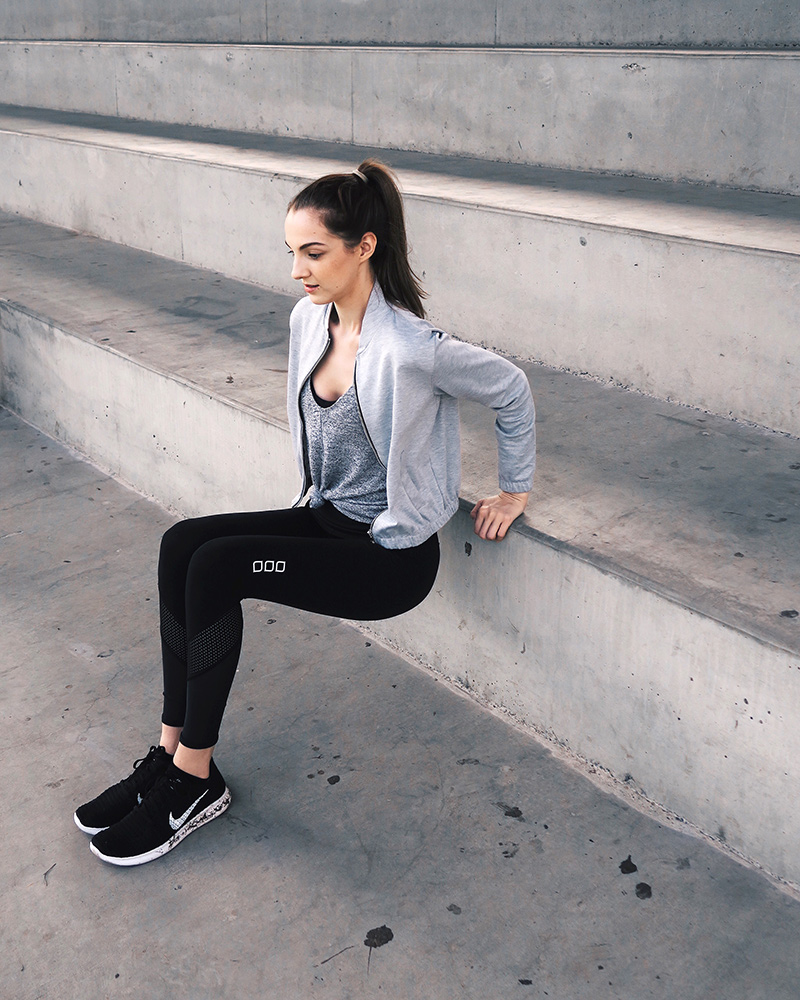 Hey guys!
How excited are you for this long weekend?!
Even though I have a tonne of study to do, I am one happy chappy because: 1) I am now on my mid-semester uni break A.K.A no classes for a whole entire week, 2) I got the results back for my first exam for this semester and I got a high distinction YAY, 3) I just finished up the last of the pracs for one of my more challenging courses (biochemistry / molecular biology) this semester which means no more sexy lab coats and safety goggles for me ha!
So I kicked off the long weekend by doing an outdoor workout with my mum and testing out my new camera. This year I've actually really been loving working out outdoors. I think it's the combo of the fresh air and nature that always makes me feel calm and clear-headed. And if you know me, you'd know that calm doesn't always come easy to me lol. Basically, exercising outdoors is like a daily chill pill. I love it.
Anyways, during my walk, I decided that I should share with you guys my workout routines as well as a misconception about what it is to be healthy and fit.
Let's start with the latter first. Get comfy, because this requires a little story.
Ok, SO, the weirdest thing happened. Growing up I played in all kinds of sports and excelled at all of them but once I got to high school it was like every bit of athletic talent I had vanished into thin air. No really, suddenly I went from the girl that would be asked to stay behind in netball to play for the team above her to the girl that would get hit in the head by the ball, get picked last to be on teams and would be forced to play touch rugby only to run away from the ball. I hated sports and they hated me. I was basically the real-life Mia Thermopolis, frizzy hair and all. You know, the yoga-doing, wall-climbing kind of girl (except I'm not that great at yoga either lol, but hopefully that will change soon because my mum just became a certified yoga teacher – SO cool). It wasn't until late high school and the year after graduating that I was faced with illness and a body that had hit rock bottom. Suddenly, I had no other choice but to rebuild my body through nutrition and exercise. But at that point, I was so used to being this 'uncoordinated girl that despised sport' that I didn't feel like I could ever be healthy and fit.… View Post