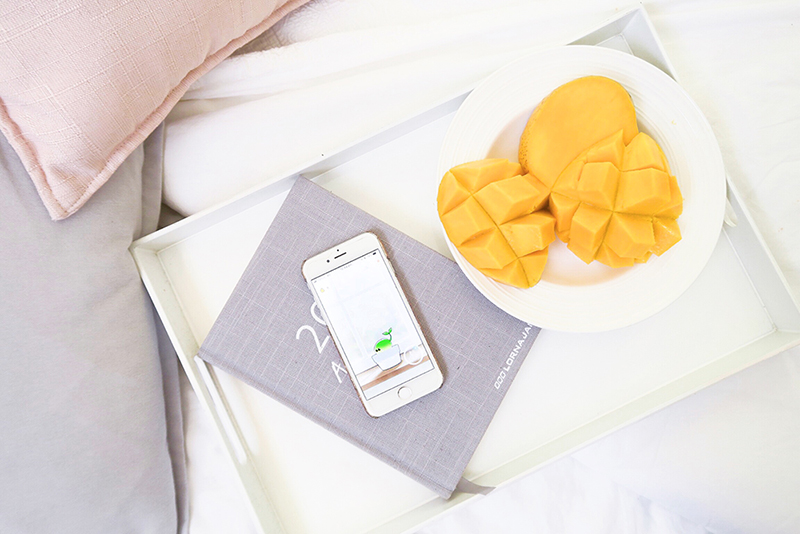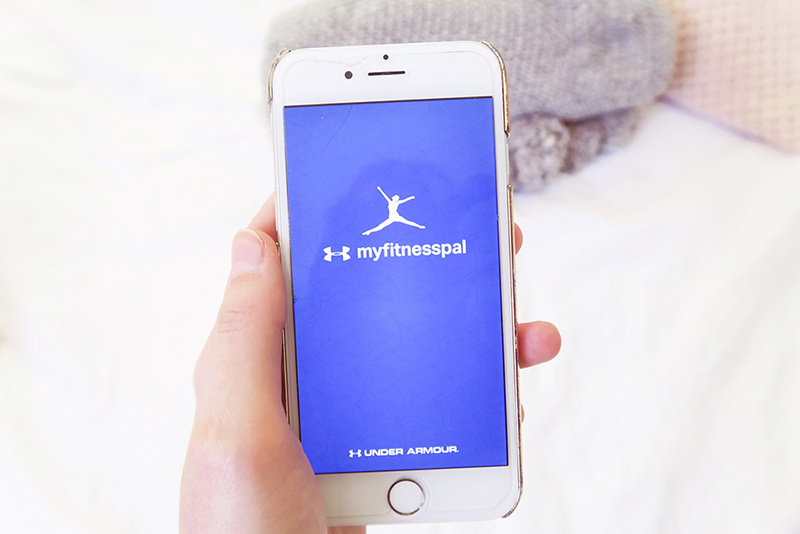 GUYS!
It's been too long.
As you know I'm heading into the homestretch of my degree which means a LOT of study. In fact, I actually had the first of my exams this morning and I feel like it went really well! I am so relieved ha! Now I just have two more exams to go (biochemistry and physiology) and then I can focus on this blog and my other projects again and I cannot flippin' wait!!
Anyways, lately there have been several health and wellness app that I've been loving and naturally, I had to share them with you:
MyFitnessPal //
Ok so you guys have heard me talk about this one manyyyyy times before but it's making another appearance. I'm not into strictly counting calories or tracking macros because I think it can lead to an unhealthy relationship with food and to be honest, it's really not necessary for a healthy lifestyle. However, sometimes tracking these things are necessary in weight gain/loss and I love how MyFitnessPal takes the pressure off of it and does it for you. I also think it's super handy when you sync this app up to the health app that comes on iPhones, along with the other apps I'm about to share with you guys because then you can start finding correlations between your food and mood!
Clue //
Now for some girl talk, this app is all about your monthly cycles. I've tried a couple of other cycle trackers, but I just love the layout of this one! You can easily see all the important days in your cycle, find out when your next period is on the calendar and record everything from bleeding to pain and emotions. Being someone who has been off the birth control pill for awhile now I find this app so helpful for tracking dates and for predicting the next period!
Sleep cycle alarm clock //
I've actually been using this app nearly every day for the last month – I'm obsessed. So basically it accesses your microphone to listen out for movement in your sleep and despite being a little creeped out by that (anyone else?? Ha!) it's actually really interesting to know the quality of your sleep! I've always been one to prioritise my sleep but I noticed I wasn't actually getting as much sleep as I thought. Aaaaand it comes with an alarm clock – you can select a 30 minute block and it will wake you up when you are most ready. Also, the music is a lot gentler than the standard phone alarms. Honestly, I don't know how people have really loud and aggressive alarm clocks – for me it's up there with nails down a chalkboard haha!
Seven //
Even though I usually design my own workouts or head to youtube, this app is SO perfect for when I'm feeling unmotivated and need something quick. Plus I really like how this one is set out and I love that you can get a decent workout within 10 minutes, especially now that I'm in exam block and my workouts always fall to the bottom of my to-do list.
Plant Nanny //
Hands down the cutest water app EVER. Basically, you choose a plant, and every time you have a glass of water you record it into the app and as a result your adorable lil' plant grows! If you go the top photo you can see my cacti plant which I named Sunshine – yep, you even get to name your plants. Told you it was the cutest app ever.
Mindfulness Daily //
This has been a lifesaver during exam block, it's like a reset button for your brain. Sometimes we get so caught up in the hustle and bustle that we forget to take a couple of minutes just to breathe properly, that's where Mindfulness Daily comes in – it will send you a couple of notifications throughout the day to just breathe. So you open the app to a relaxing backdrop and then slow your breathing down to match the moving shape on the screen for about 2-3 minutes – easy peasy. It's also a great time for you to just take yourself out of automatic mode, re-adjust and get back into the present moment. Oh and whilst breathing may not seem like a big deal, I actually just completed a laboratory report for uni about the physiology behind breathing practices and GUYS I had no idea just how important slowing down your breath is for your health.
Stop, Breathe & Think //
If you saw this post you know that one of my goals lately has been to meditate more (which has been going ok, buuut it could be going better ha) and considering I don't typically follow a guided meditation I absolutely love how this app has a meditation timer AND breathing timer! In saying that, I am also really looking forward to trying out their guided meditations too!
So there you have it – all the health and wellness apps I've been loving! What are your go-to apps?!
Anywho, I hope you are all having a wonderful weekend! Tomorrow I'm having a little break in my study schedule to visit my relatives (the Croatian side of the family) to celebrate my brother and uncle's birthday!
Talk soon
xo,
Chante
P.S. None of these are sponsored haha!