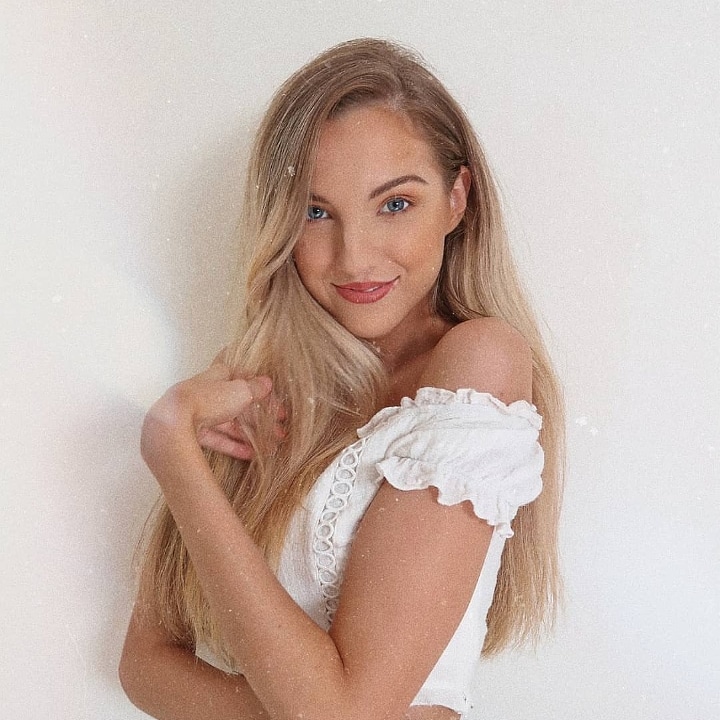 Hi! I'm Chanté, an Australian Dietitian & Nutritionist and welcome to my little corner of the internet.
Here you'll find an uplifting space for girls to learn more about their bodies, nutrition and all things wellness. Let's face it, navigating your teens and twenties can be tricky enough without the added confusion of the wellness industry… That's where I come in!
What you can expect on the blog…
Advice & tips on nutrition and various wellness topics 
Simple recipes
Discussing common health concerns, such as IBS, food intolerances/sensitivities, gut health, & more! 
Debunking diet trends
Finding joy and peace in your relationship with food
Embracing balance
…& the occasional snippet of my life! 
Fun Facts About Me
1.
I graduated from the University of Queensland with a Bachelor of Nutrition and Exercise Science in 2017 and a Masters in Dietetics Studies in 2019. [BENS, MDietS.]
2.
In July of 2020, I was diagnosed with Hodgkins Lymphoma and underwent six months of chemotherapy, finishing in January 2021. I shared my story online, not only to spread awareness, but also to lessen the fear induced by the silence that surrounds the 'C-word'.
3.
I love being out in nature and exploring new places. If you have any favourite hiking spots in Australia, let me know and I can add it to my list!
4.
I live in beautiful Queensland, Australia.
5.
My name is pronounced 'shon-tay'. Whilst people assume the inspiration behind my name was from the French language, it actually originated from combining the names 'Dante' and 'Sade, the former being a Croatian relative and the latter being the Nigerian-British singer Sade Adu.
6.
In my early twenties I worked part-time as a model; when I wasn't at uni, I was on the runway!
7.
My favourite comfort TV shows include anything from the 90's: Gilmore Girls, Full House & Friends, just to name a few.
8.
I adore the smell of lavender and anything citrus.
9.
One of my favourite things to do is play the piano. I played classical piano all throughout my childhood and adolescence, had a ten year break from it to pursue university, work and other hobbies, but my love for it returned!
10.
The little things make me so happy. The way the sunlight comes through in the mornings, fresh sheets, delicious food, being surrounded by nature, sunrises, a warm bath… The best.
Now that you know a little more about me, feel free to come say hi on here or my other social media platforms! x