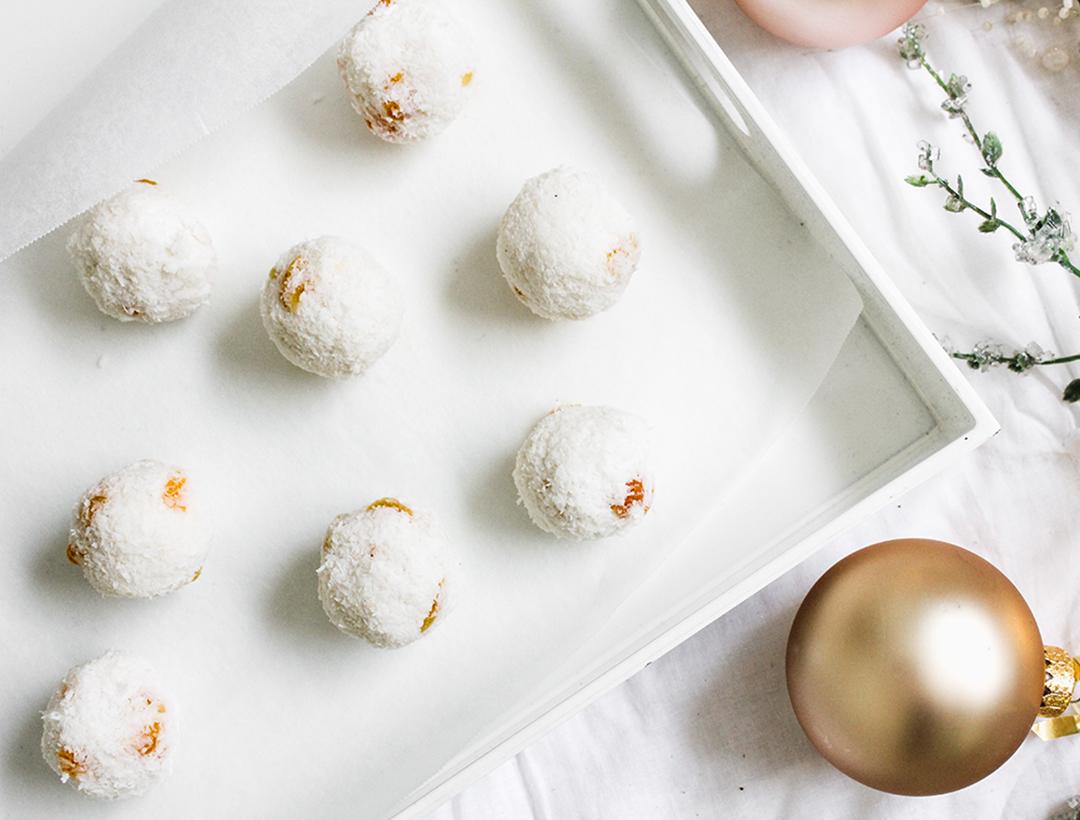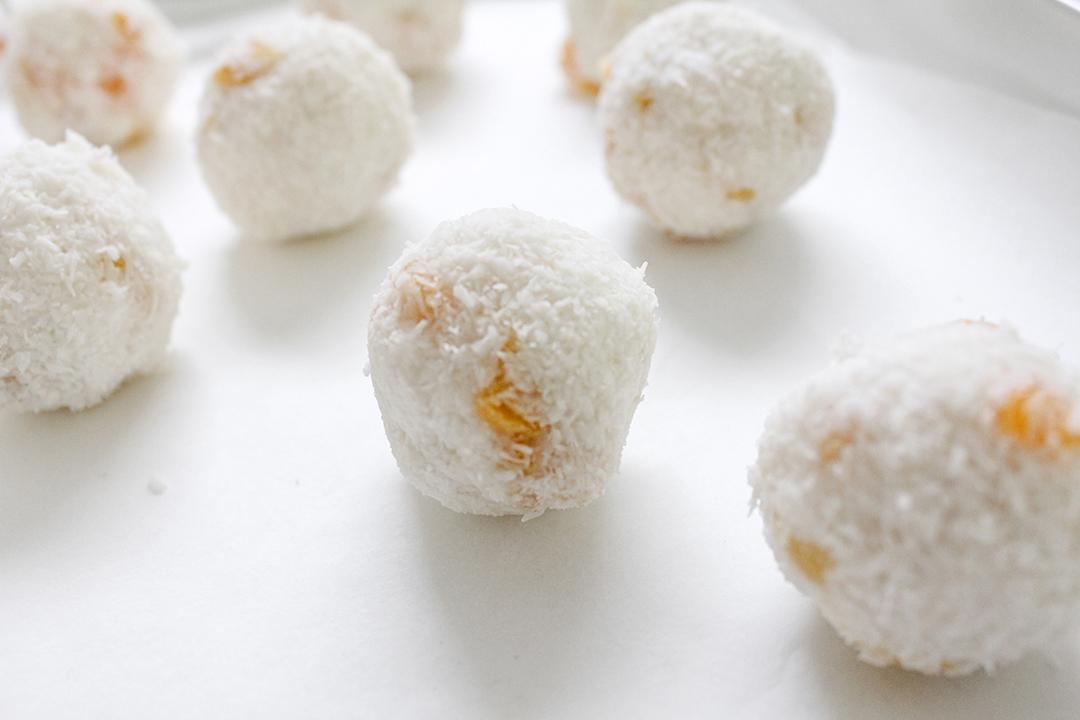 IT'S CHRISTMAS EVE GUYS!
And to celebrate, I'm sharing one of my all time favourite Christmas recipes – apricot and coconut balls. Now, typically I make them the traditional way, because Christmas only comes once a year and I sure am not depriving myself of creamy apricot goodness, but I do have a slightly healthier alternative for those of you that would prefer it!
Apricot & Coconut Balls (Traditional Version)
1/4 cup minced/chopped dried apricots
2/3 cups condensed milk
2 cups desiccated coconut (+ extra for coating)
Directions: Mince/chop the dried coconut. Combine all the ingredients. Roll into balls. Coat into desiccated coconut. (Yep, it's really that easy)
Apricot & Coconut Balls
3 cups desiccated coconut
3/4 cups coconut milk
1/2 cup coconut oil
1 tbsp honey
1 tsp vanilla extract (optional)
1/2 cup minced/chopped coconut
Directions: Mince/chop the dried coconut. In a saucepan over low heat, combine the coconut milk, coconut oil, honey & vanilla extract. Remove from saucepan and place into a bowl, mixing in the desiccated coconut and chopped apricot. Place the mixture in the fridge to cool for 30 minutes. Then, roll into balls.
I hope you all enjoy these recipes and have a wonderful Christmas Eve! I'm off to go bake some more Christmas goodies! x