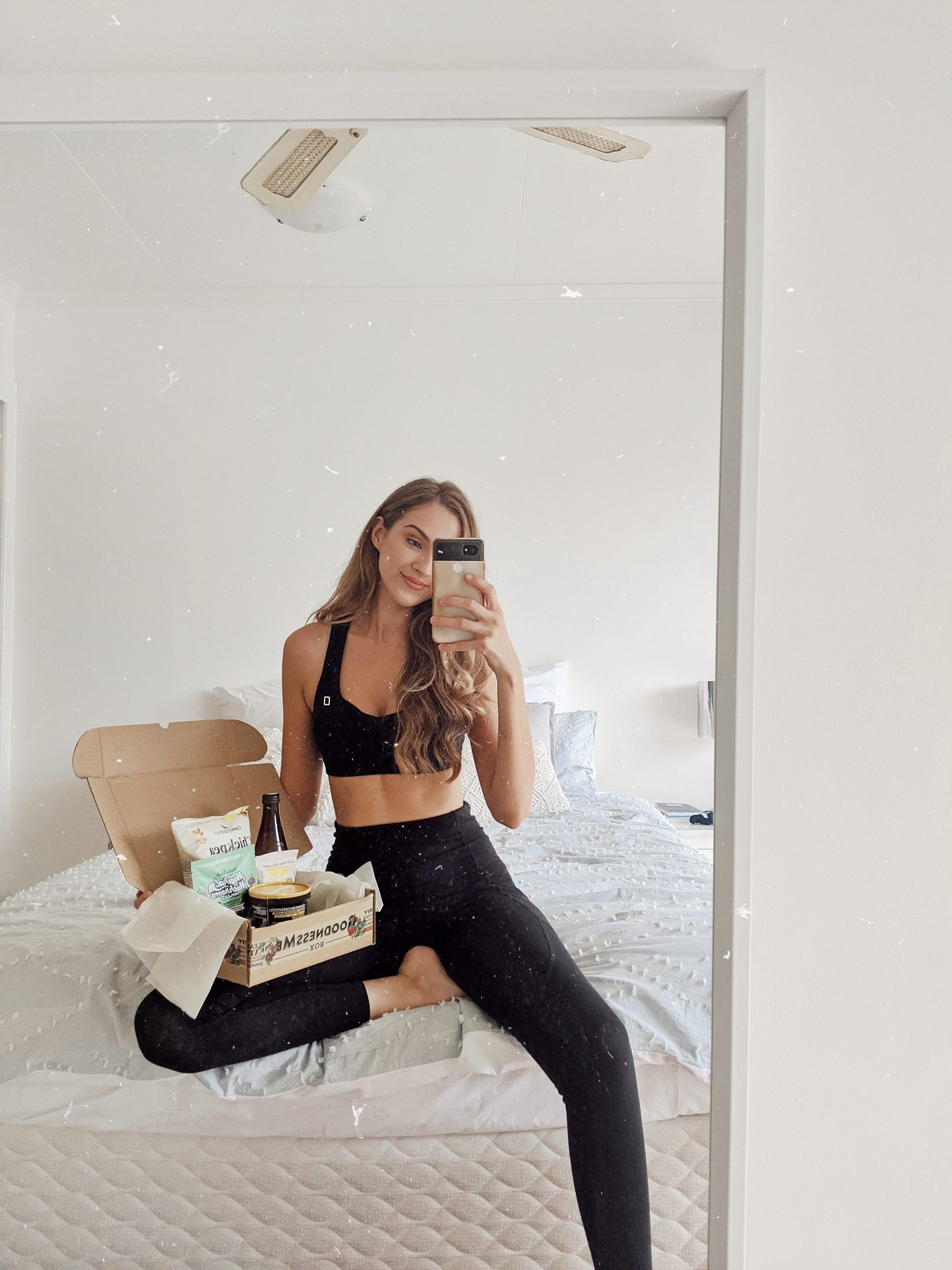 Hello my lovelies, today I wanted to share with you one of my favourite little foodie finds of 2019: the GoodnessMe Box (@goodnessmebox).
I always get so excited every time I come across a new health product. Aside from my love of food, I think this excitement comes from being bombarded with food intolerances since I was a child. Gluten, lactose, amines, glutamates… This sensitive bod' of mine sure knows how to be a buzzkill when it comes to food. So, naturally, whenever I've found foods that I can eat that won't make me shrivel up in pain, I am OVER THE MOON.
The thing is, I feel like so many of us, intolerances or not, share this feeling of 'restriction'. There are so many people that consider 'healthy eating' as restrictive and that is something that I really want to address to all of you wonderful people. There shouldn't be any restrictions when it comes to healthy living… Hear me out. 1) You can eat everything in moderation. 2) There is an abundance of nutritious wholefoods. 3) There are so many amazing health products out there. I promise you, healthy eating doesn't have to feel like you're missing out.
One way of introducing nutritious (and super yummy) health products into your diet is through GoodnessMe Box.
GoodnessMe Box is a food subscription service where each month you have a cute little package of wholesome, nutritious food delivered right to your doorstep! How cool is that?! It contains full-size products, bite-size products and plenty of samples and discount codes.
And for those of you that have intolerances like me, GoodnessMe offers boxes that are 'gluten free', 'dairy free', 'vegan' and 'gluten free and dairy free'. I've personally chosen the gluten free and dairy free box and I've discovered so many amazing brands.
If you'd like to try one out for yourself, feel free to use the code CHANTE10 for 10% off, yay!
[I am an affiliate of GoodnessMe Box. If you use my code CHANTE10, I receive a portion of the profit, however, this does not affect the price you pay for the product.]
To give you a little taste (no pun intended) of what you can expect, here's the goodies I received in the January & February Box.
January
The January box featured the following products:
Coco Luxe Refresh (@cocoluxelife): 100% Pure Coconut Water
Jomeis Fine Foods (@jomeisfinefoods): Beetroot Latte
Juice Plus+ (@juiceplus_aunz): Complete Dutch Chocolate
Pangkarra (@pangkarrafoods): Roasted Chickpeas with garlic and sea salt (these were amazing)
Rebel Kitchen (@feel_good_foods): Iced Coffee Milk
The No Nasties Icicle Project (@sugar_free_zies): Coconut Icys watermelon and strawberry flavour
Toscano Passata (@toscano_authentic): Cherry Tomato (LOVED this, it was perfect on pizza bases and for pasta/gnocchi dishes!)
WaterWipes (@waterwipesbeauty_ausnz): Sensitive Facial Wipes
Resparkle (@resparkle): Natural Laundry Powder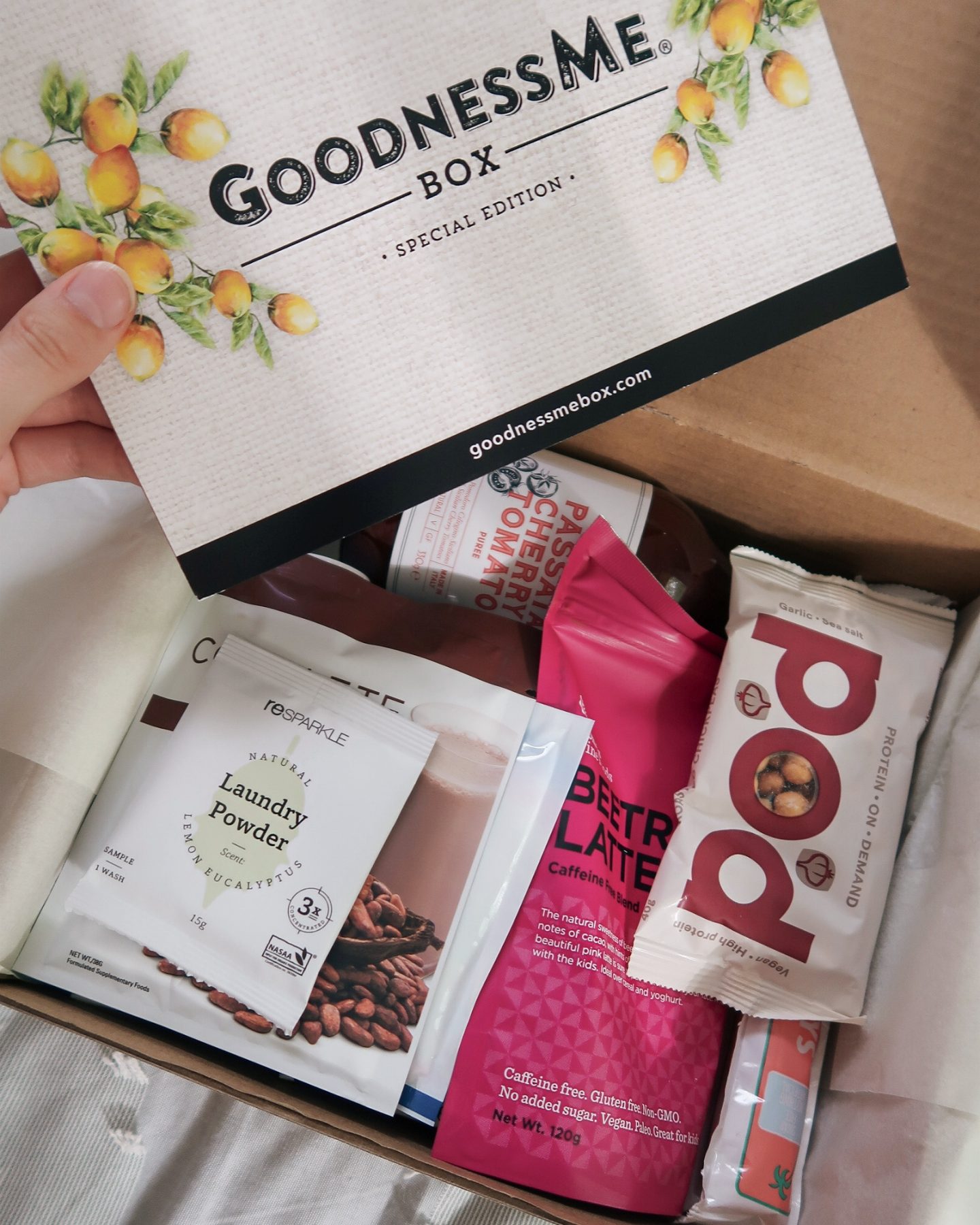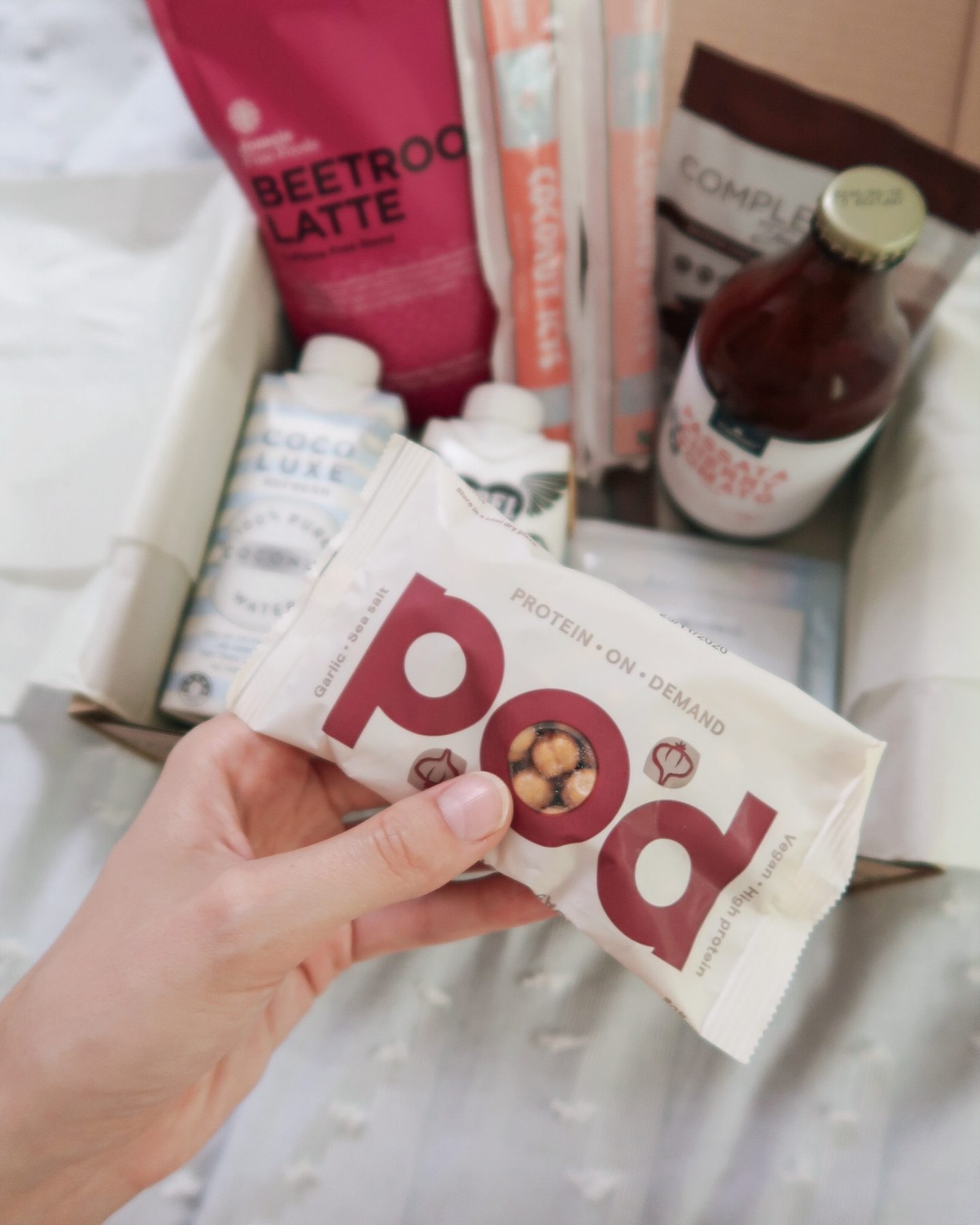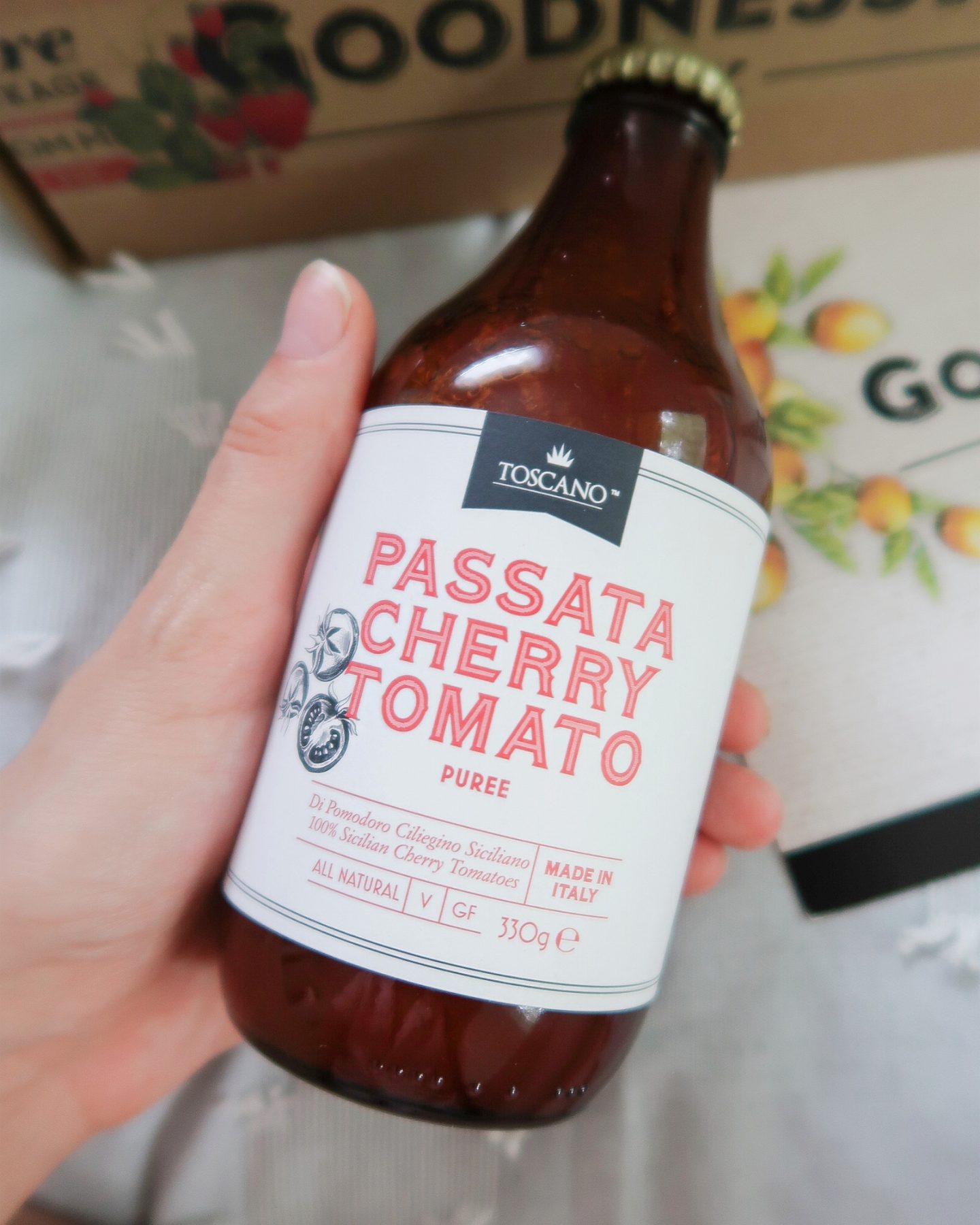 February
The February box was designed by Katie Lady Lolas (A.K.A @lady.lolas), where she hand-picked her fave products to take the guesswork out of making healthy choices. I must say, she nailed this box, there were so many yummy choices! Here's what it included:
Upbeat (@eat.upbeat): Coconut Curried Lentils
Ceres Organics (@ceresorganicsau): Organic Chickpea Crisps Turmeric & Black Pepper (OMG, these were next level. I need more in my life)
Grove Avocado Oil (@grove.avocado.oil): Extra Virgin Avocado Oil
Shelby's (@shelbys_hh): Salted Caramel, Peanut Butter & Dark Choc (Perfect if you want a sweet treat!)
Ceres Organics (@ceresorganicsau): Magic Ginger Raw Bite
Remedy Drinks (@remedydrinks): Tepache (if you like kombucha, you'll love this)
The Icon Factory (@noirteethwhitening): Noir Oil Pulling
Pangkarra (@pangkarrafoods): Pod beans with lemon, thyme, black pepper (LOVED these – also obsessed with their chickpeas)
Botanika Blends (@botanikablends): Magikal Mushroom Mix Cacao Flavour