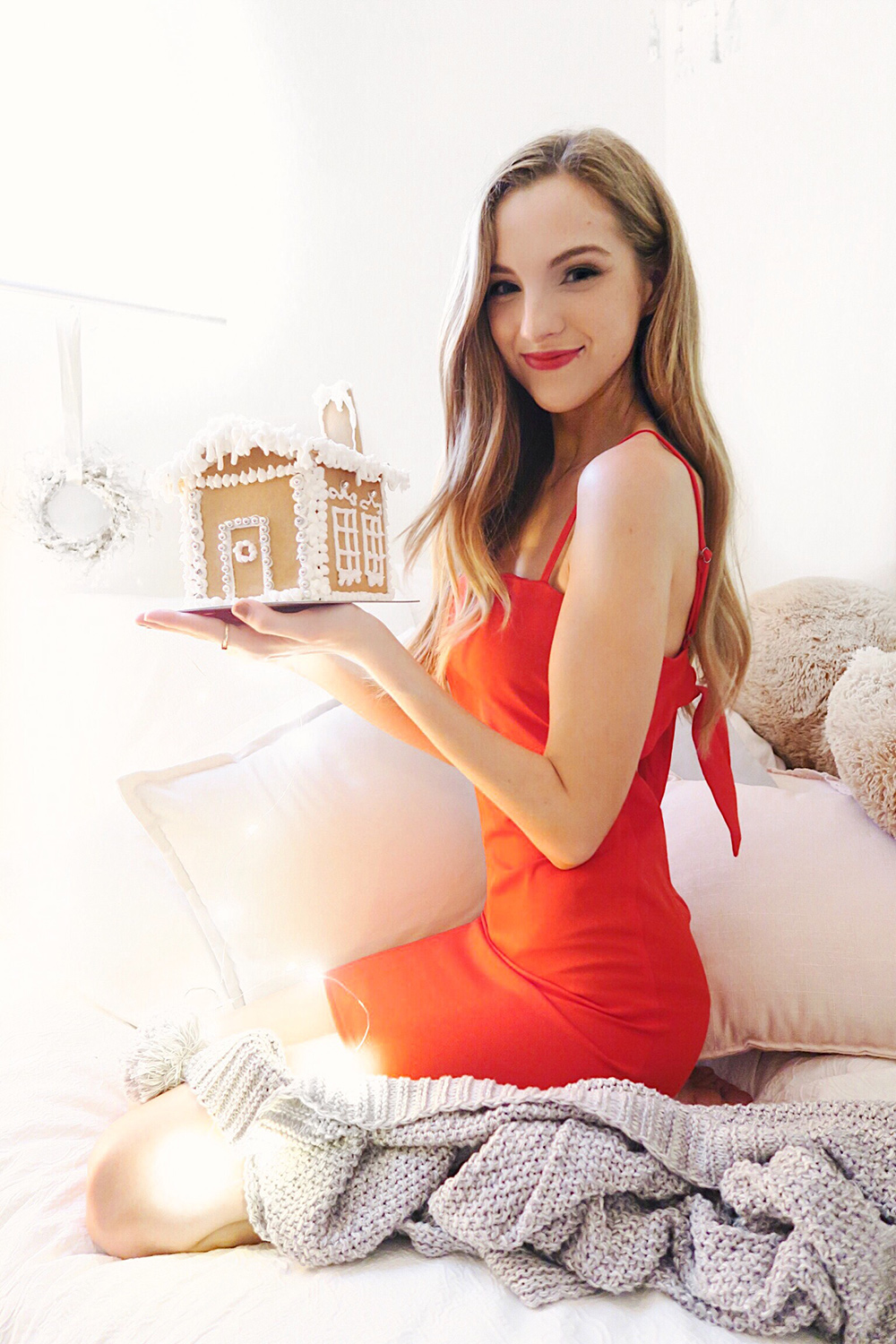 HAPPY CHRISTMAS EVE! Like, HOW is Christmas tomorrow?! December has gone by so quickly *cry*.
BUT seeing as it's now December 24th, the Christmas treat making is in full swing and I really can't complain about that.
One thing I'm particularly excited about (besides sticky date pudding, obviously) is that I finally got around to doing something that has been on my Christmas to-do list for YEARS and that was, making a gingerbread house. Or, errr, 'decorate' a ginger bread house lol. See, originally, I had planned on making a gingerbread house from scratch using my own gingerbread recipe >> here << (it's SO good, if I do say so myself haha – I'm planning on making some gingerbread cookies today!) but I found the Gingerbread Folk gluten-free/vegan gingerbread house kit and I just HAD to try it out!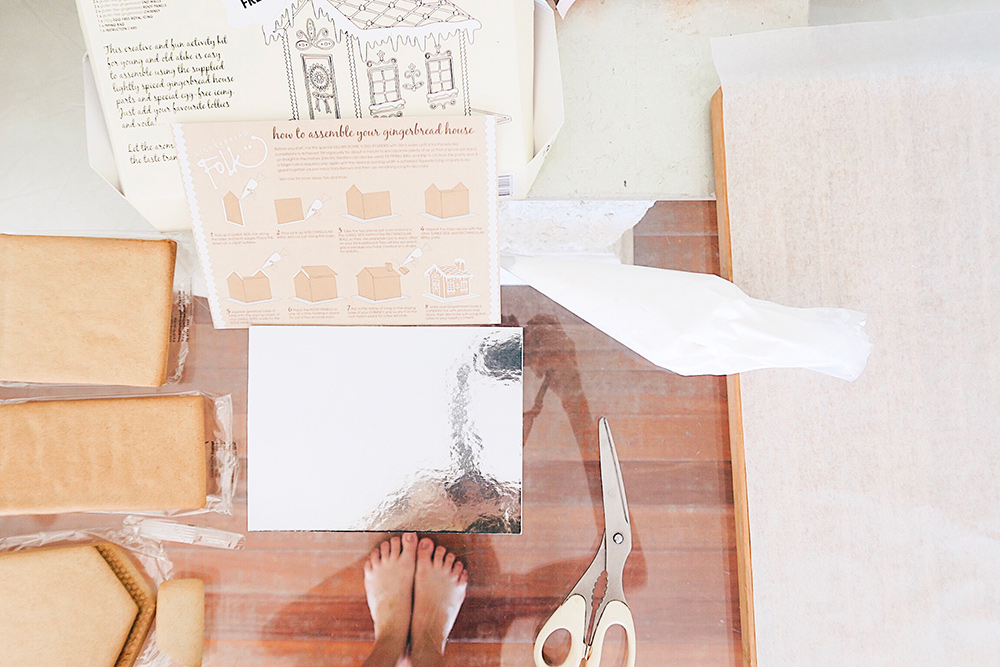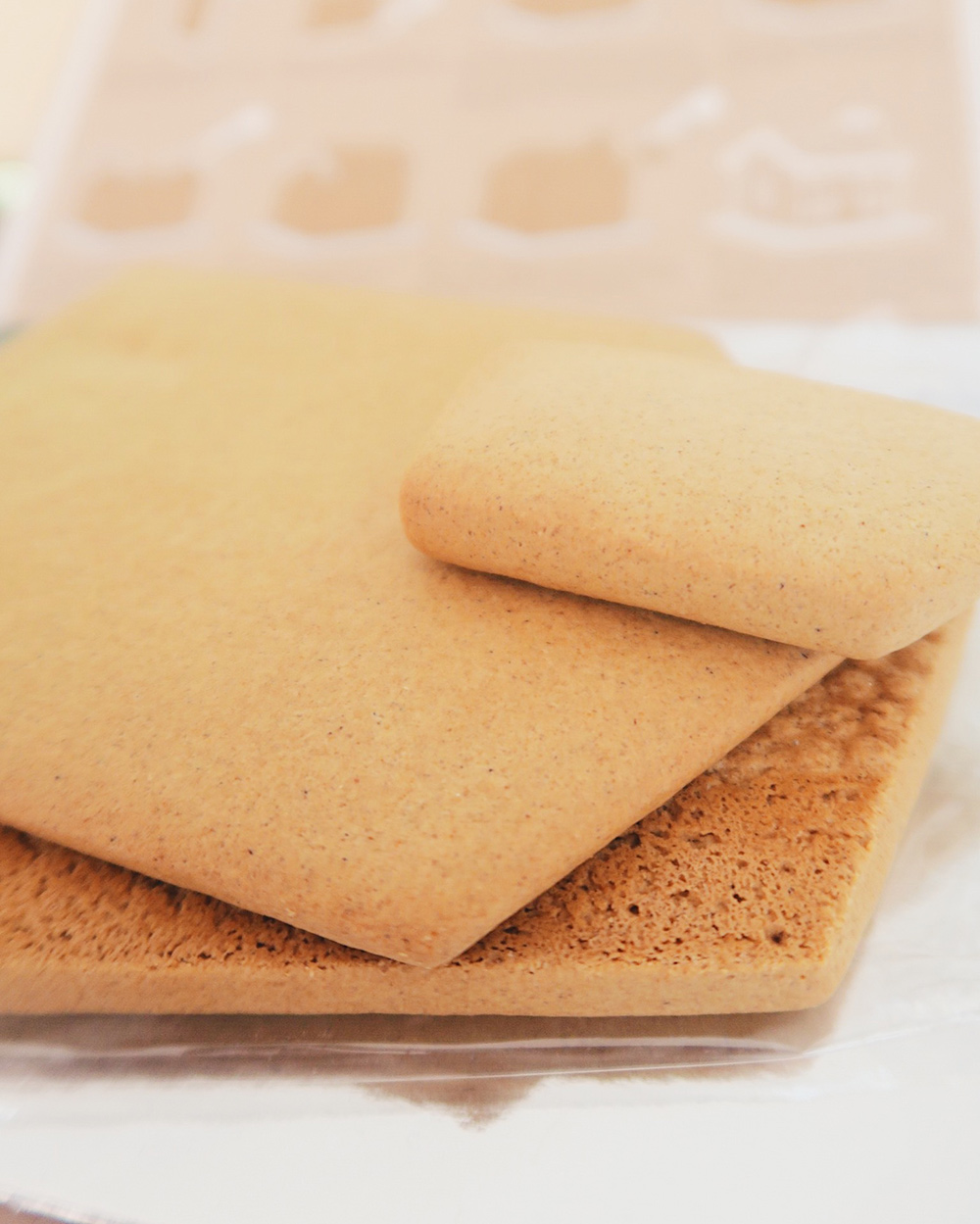 So in my head I was imagining me skilfully decorating a gingerbread masterpiece whilst being cosily rugged up by the fire with cute Christmas movies playing in the background. Buuuuut, in reality, things were playing out a little differently. Firstly, it's Summer here in Australia – so rather than a winter wonderland, I got a sticky heatwave. Don't get me wrong, I absolutely love summer, but it kinda kills the festive vibes. Secondly, I very quickly learnt that decorating a gingerbread house is a perfectionist's worst nightmare haha! I must have somehow forgotten that I wasn't a cake decorator and so I had to come to terms with the painful reality that my decorating skills are not up to par with the gingerbread mansions on Pinterest.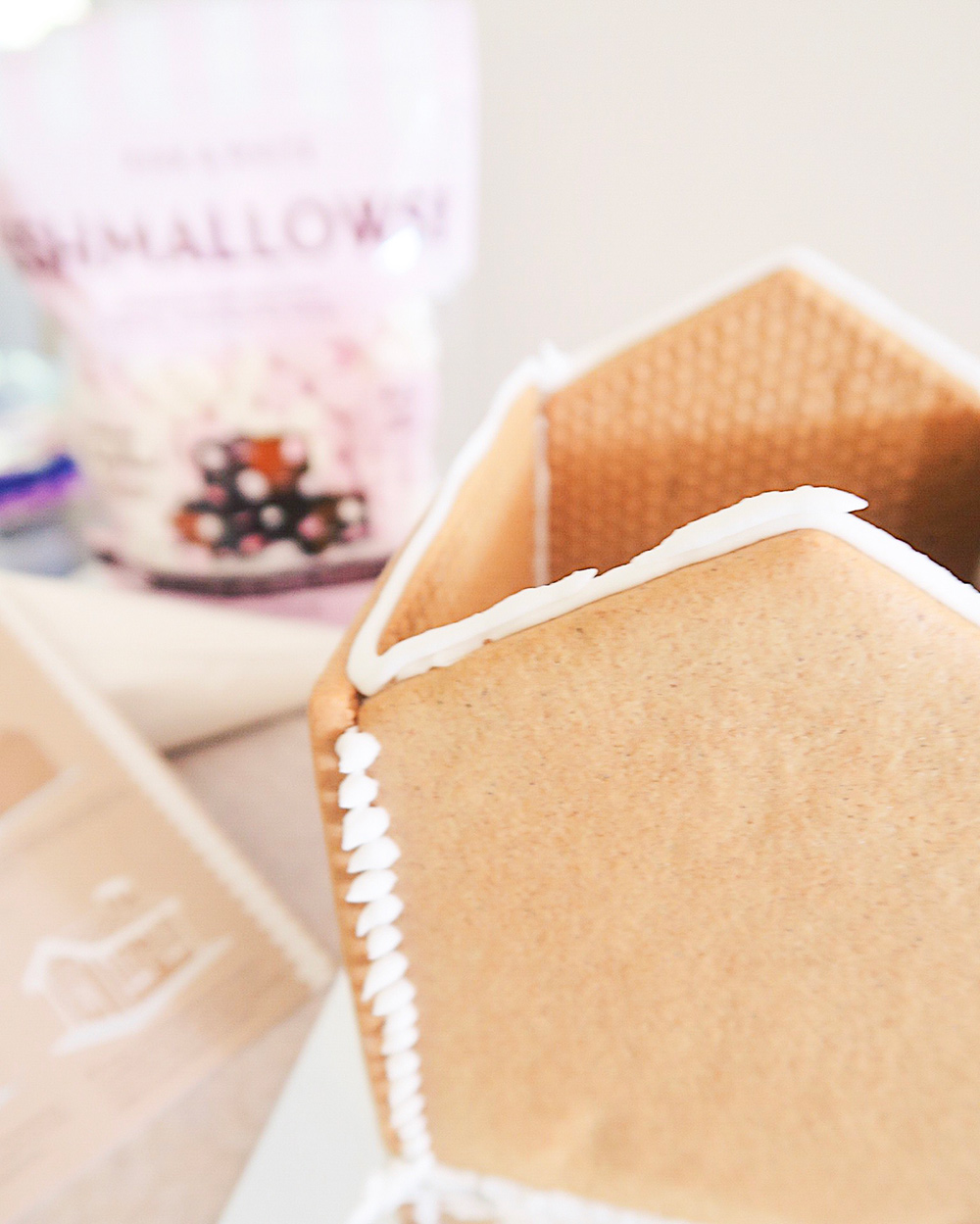 BUT with that said, in the end it actually turned out to be a lot of fun and I was super happy with the little gingerbread house we created! So, I thought I'd share with you guys a few little tips and tricks I learnt throughout the process:
Decorate the gingerbread pieces BEFORE icing all the pieces together – something I only realised once I had built it and thus lead to me having to disassemble it ha! If the gingerbread pieces are flat you will have so much more control over the icing 😉 Just make sure that you have an idea of which pieces go where so you know how to decorate them (e.g. if it needs a door or windows etc.).
Make sure the icing is a fairly thick consistency (they described it as toothpaste consistency) so it will stay where it's meant to.
Have a butter knife nearby to straighten any lines or to carefully scrape off any icing you're not happy with.
MORE is best! Initially when I started making it I was being super stingy with the icing so not only were the pieces not holding together but my gingerbread house was looking pretty dull. But if you pile on the icing you get some major 'winter wonderland' vibes aaaaand everything stays together much easier.
Try not to be a perfectionist about it, in the beginning you want to try and make it all perfect but in the end once everything is all done you won't notice the imperfections and instead, they actually add something unique. Remember: perfection is boring! So just have fun with it.
At the end you can always sieve icing sugar over the top of the house to make it look like freshly fallen 'snow'.
For those of you that do want to decorate it in a whole lot of different types of candy, I saw a super handy tip on pinterest where they use a muffin tin to separate all the candy into different sections/types!
Pipe icing over the sides of the roof to give the effect of icicles.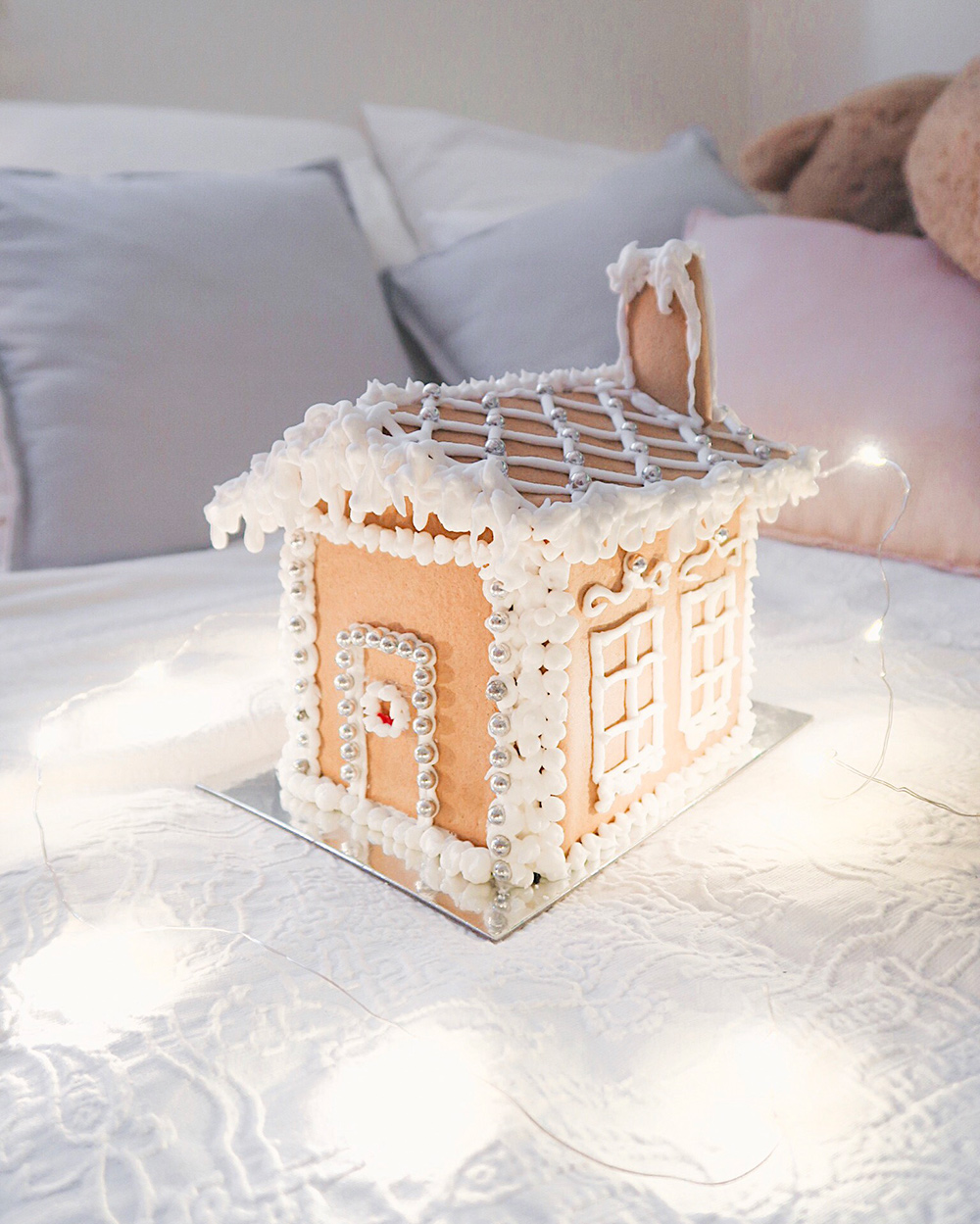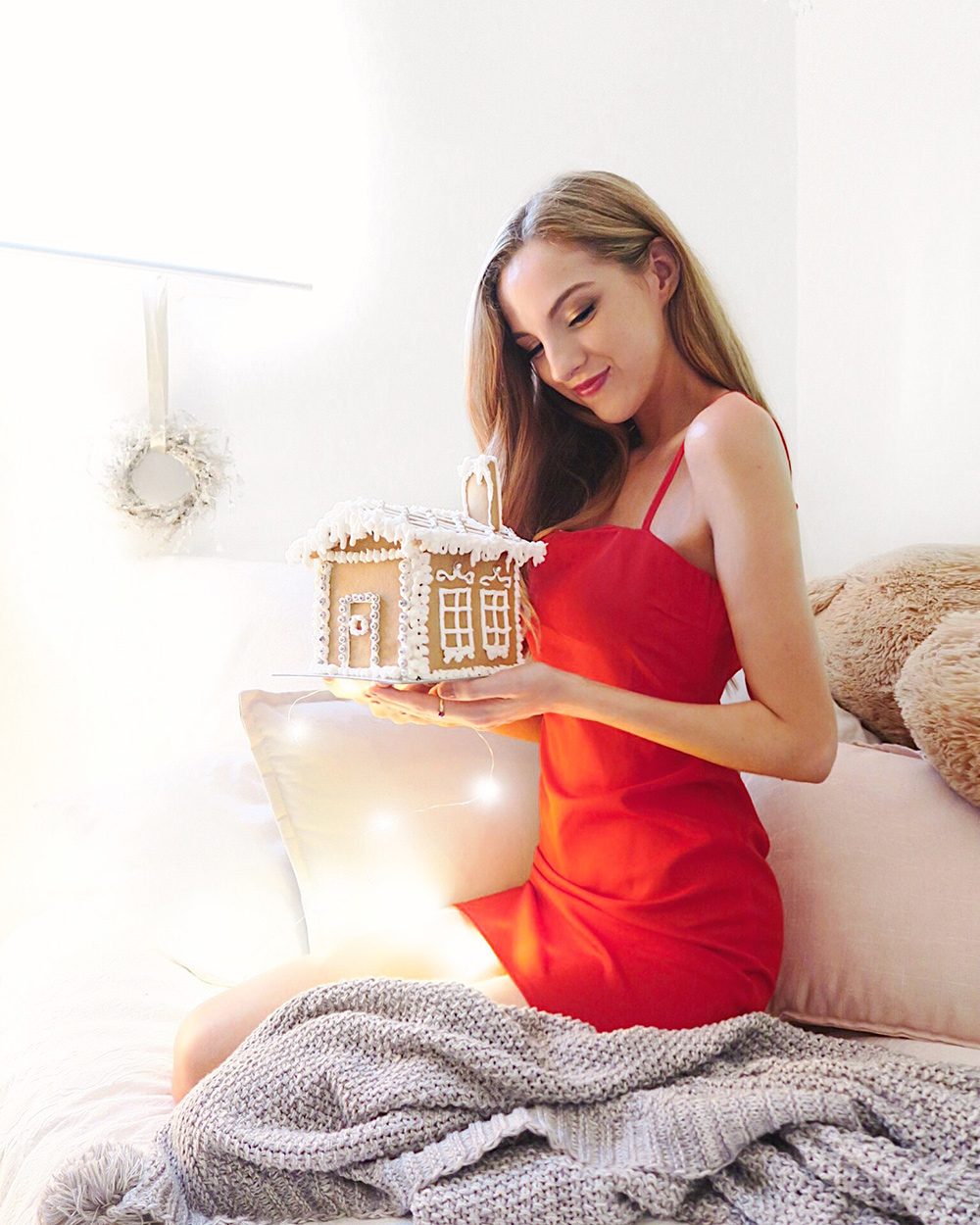 Oh and for future reference, or for those of you that want to make a last minute ditch to buy a pre-made gingerbread house for tomorrow, the Gingerbread folk house tasted amazing – I would totally recommend it! (BTW this post is not sponsored ha)
Anywho, I hope you all have an amazing Christmas!!! Enjoy spending time with your loved ones and indulging in all the yummy food (reminder: life is all about balance, it's perfectly fine to indulge every now and then! And if you struggle with this – check out these posts: here and here and here) 🙂
How are you guys spending your Christmas?! What Christmas treats have you made?
MERRY CHRISTMAS!
xo,
Chanté