One of my favourite types of accounts to follow on Instagram is foodie accounts. They're great inspiration for meal ideas and they always get me in the mood to do a little cooking and experimenting with new recipes. So, I thought I'd share ten of my favourite instagram foodies for those of you looking for some inspiration in the kitchen!
@rachaelsgoodeats
Rachael is a dietitian and personal trainer from Seattle and she shares healthy, yummy and easy-to-make recipes. I am dying to make her cookie skillet! Although you can find all her recipes on her blog, she often puts them in her Instagram captions too. And seeing as she is a dietitian, you can find a whole lot of great health tips and hacks.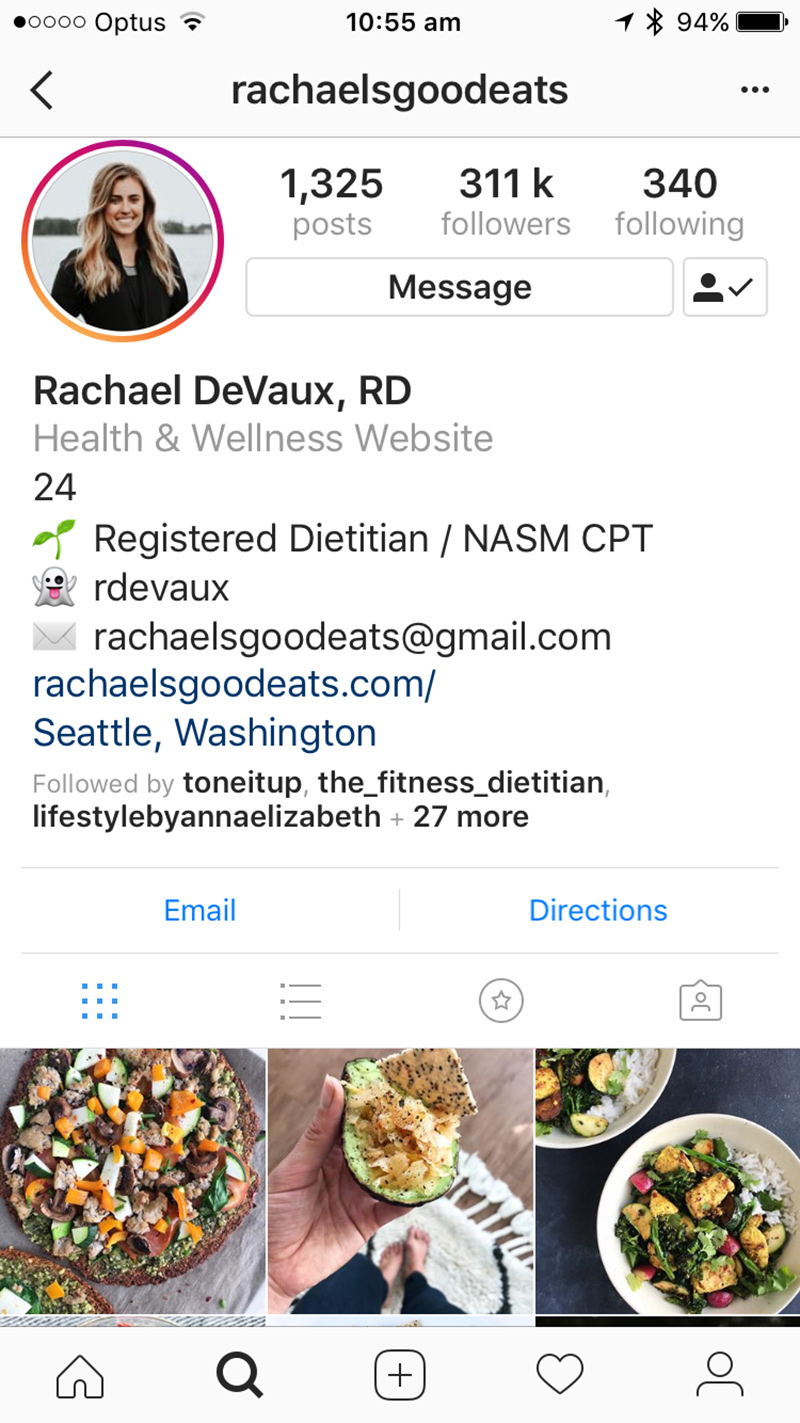 @thefoodmedic
Hazel is a junior doctor and a qualified PT who just released her very own cook book! She also dishes out (see what I did there) some really great evidenced-backed health advice.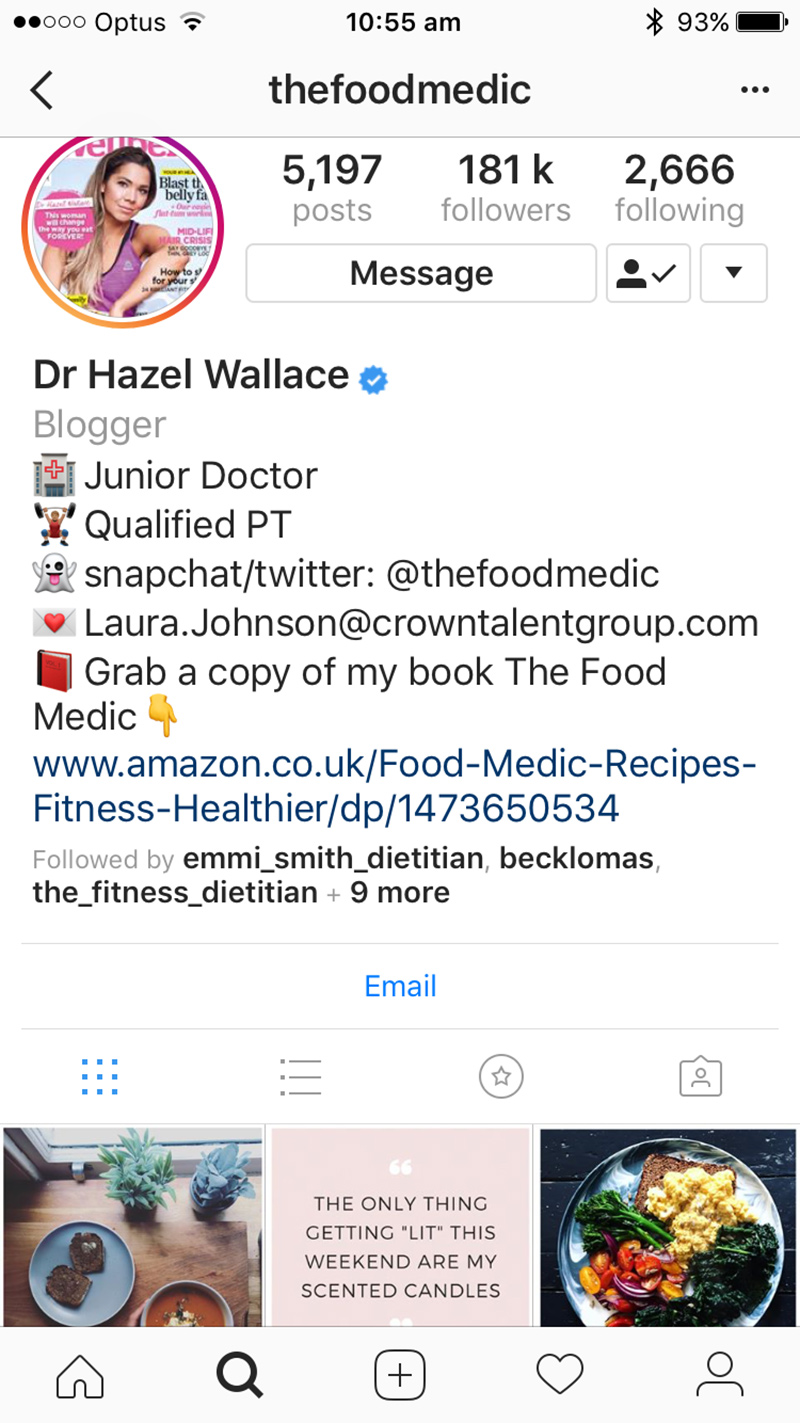 @thetoastedpinenut
Do yourself a favour and scroll right down Lindsay's feed until you find her Youbtube bloopers – she is hilarious. She always inspires me to hop into the kitchen – I cannot wait to try her BBQ chicken spaghetti squash boats and Pumpkin Spice Blondies! You can also find her recipes on her blog and youtube channel.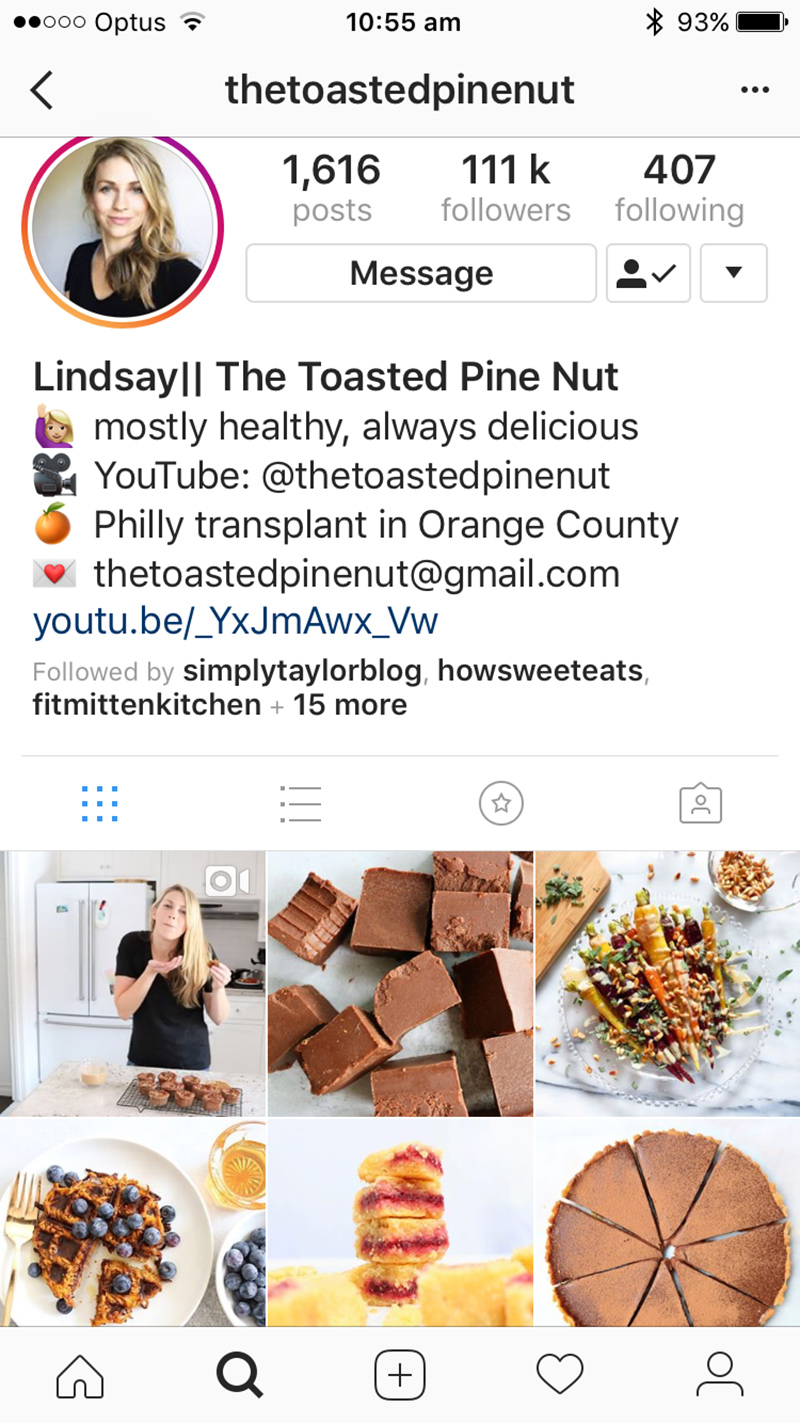 @healthyalways
Danijela is a nutritionist from New Zealand who I've been following for years now. She seems like the sweetest person and her meals always inspire me to up my veggie game. Oh and her recent post on Snicker Peanut Recipe bars looks incredible. You can find her recipes on her Instagram captions as well as her blog.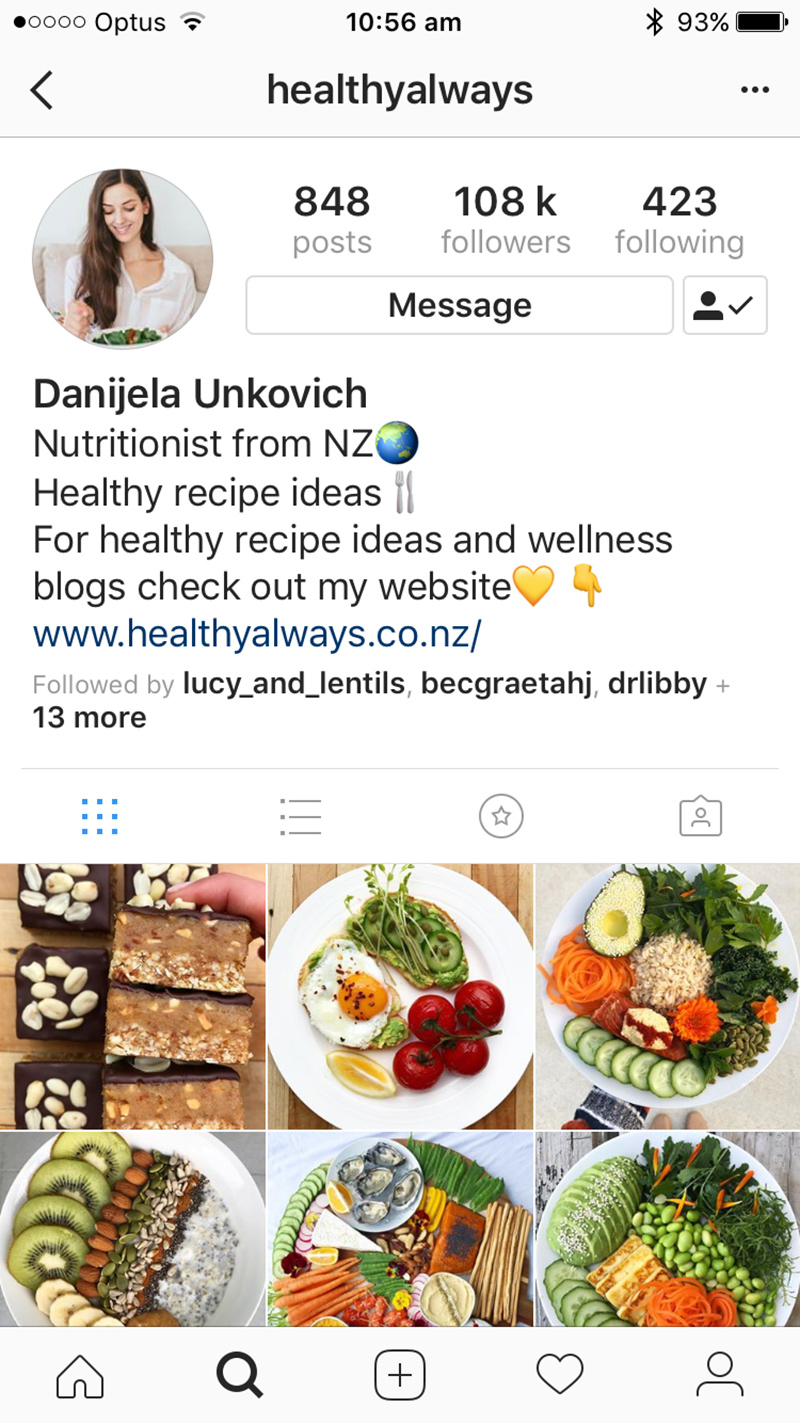 @fitmittenkitchen
Just one look at Ashley's feed and your mouth will water. Ashley is a personal trainer, recipe developer and food blogger who posts not only healthy savoury meals but a whole lot of sweet treats that are made with nutritious ingredients. You can find all of Ashley's recipes on her blog.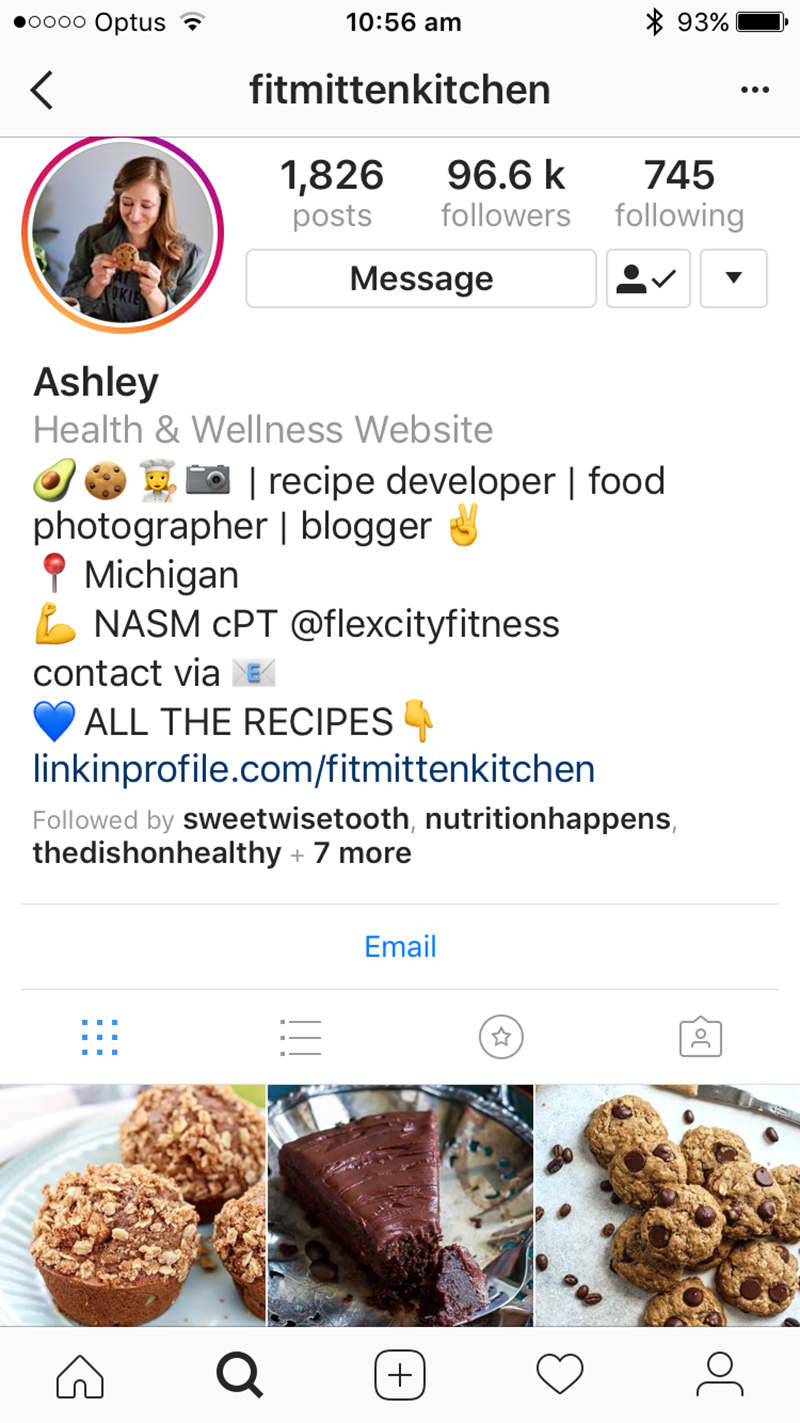 @pinchofyum
Who else loves a good recipe video? If that's you, then you will love Lindsay's account. I find that when you're first starting to cook, recipe videos can be so comforting. Not to mention her recipes always look amazing. I cannot wait to try her Pesto Rigatoni, yum! Check out Linday's recipes here.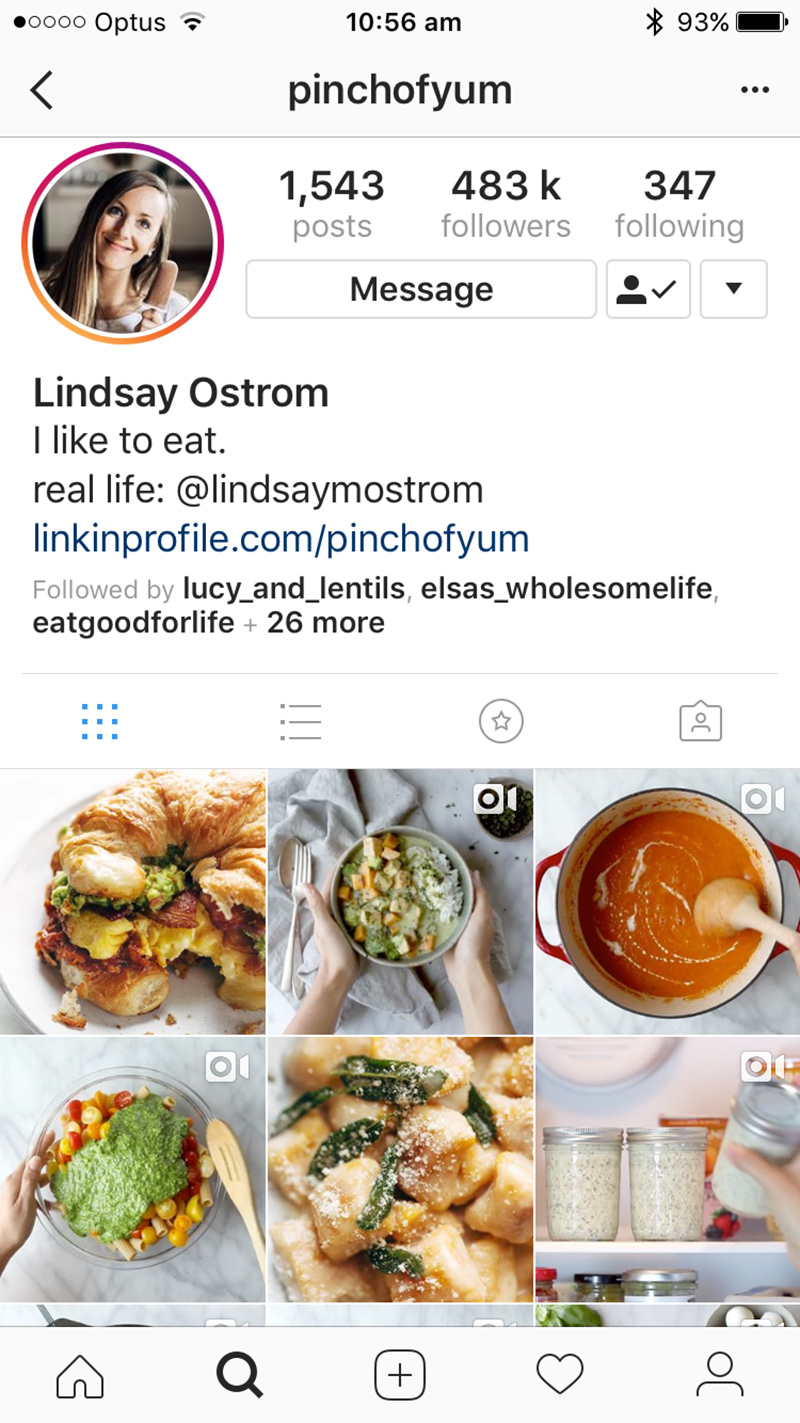 @nourish_everyday
Monique is also an undergrad nutritionist like myself and her insta feed is full of healthy, yummy and simple recipes. Most of, if not all, her recipes are gluten-free, making them suitable for anyone with Coeliac Disease or Non Coeliac Gluten Sensitivity. You can find all Monique's recipes on her blog.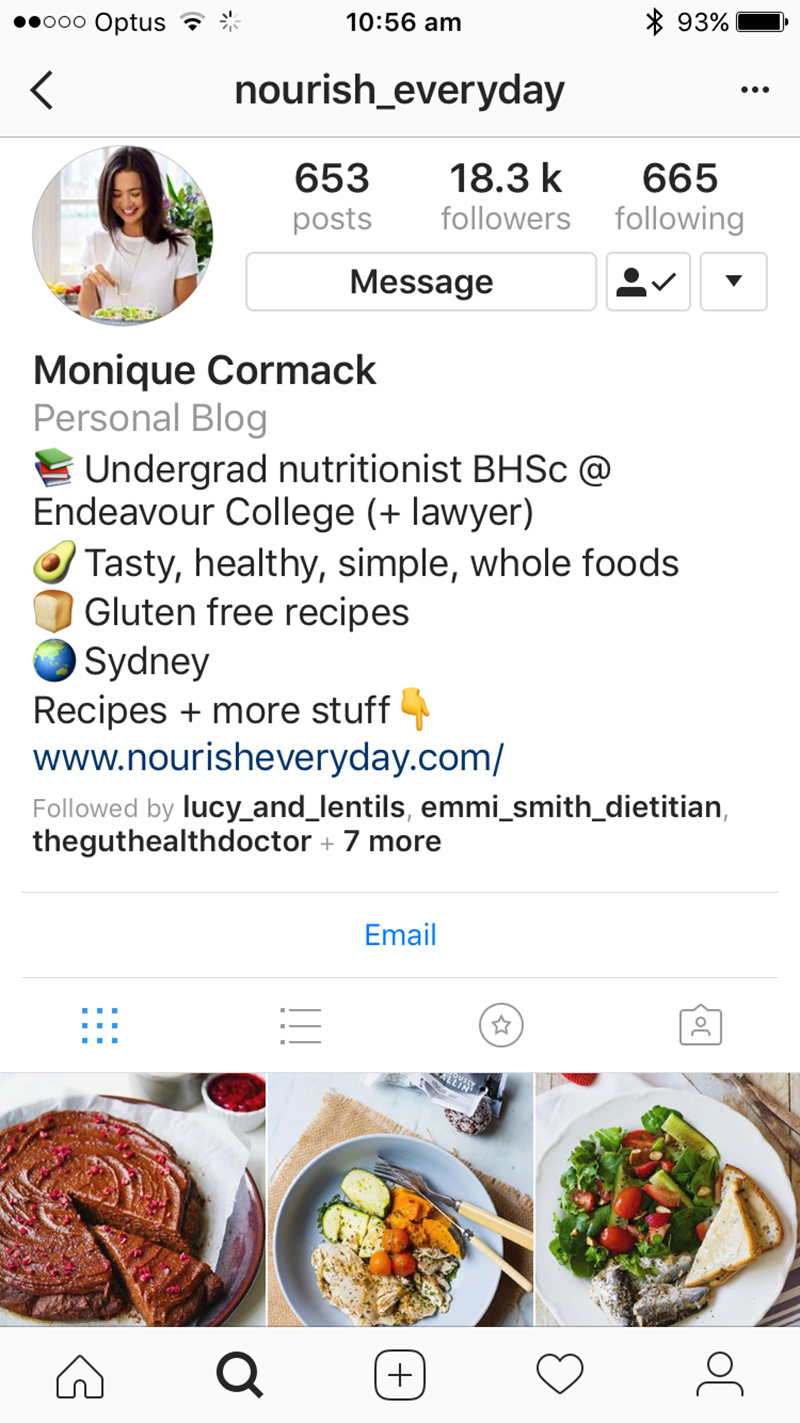 @rachlmansfield
Rachel is a recipe developer, blogger and self-proclaimed dessert enthusiast which is very evident in her recent chocolate-filled posts. Which, by the way, look delish. With that said, Rachel also has plenty of healthy savoury recipes too and you can find all her recipes on her blog.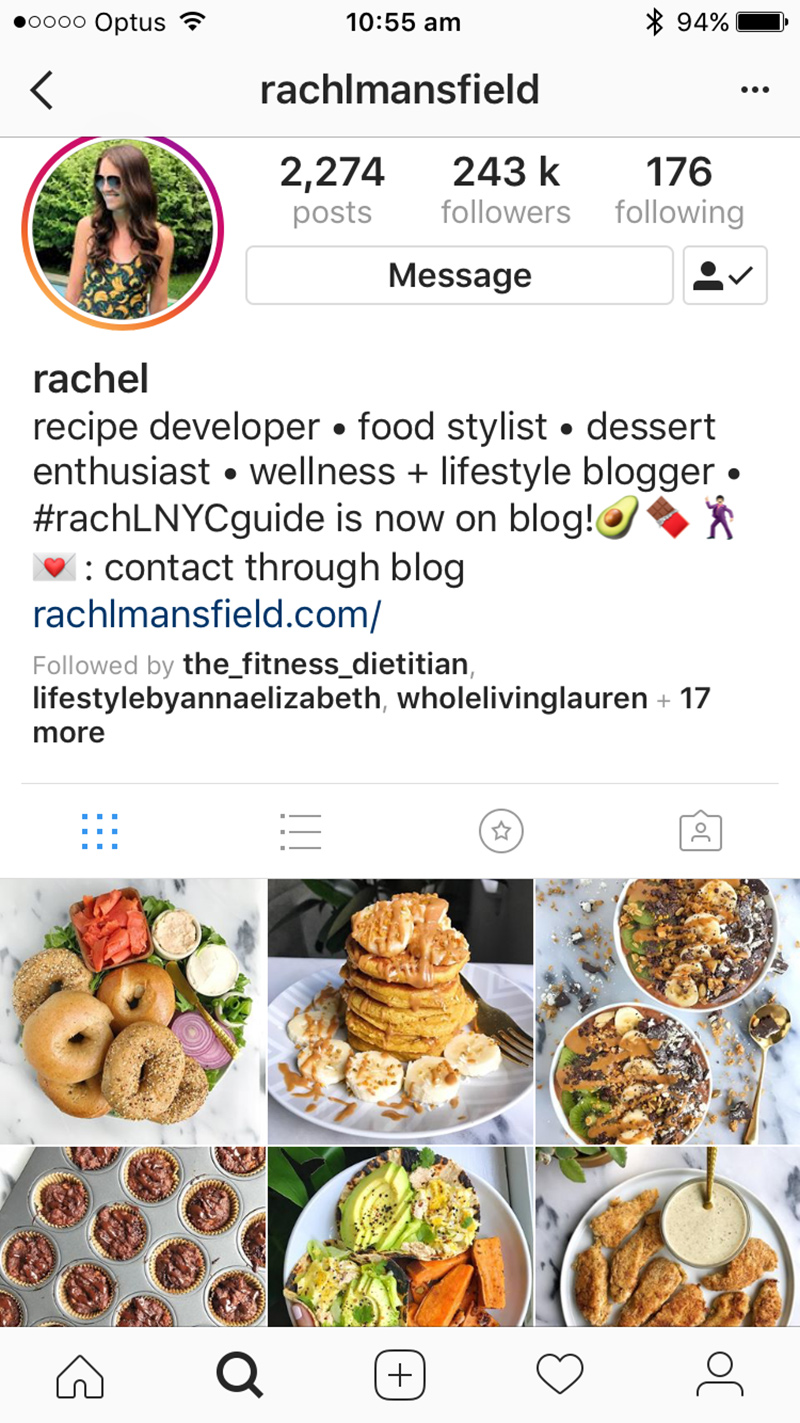 I hope you find as much food inspiration from these ladies as I have. Who are your favourite foodies to follow on Instagram?! I'd love to know!
I hope you are all having a wonderful weekend 🙂
xo,
Chanté