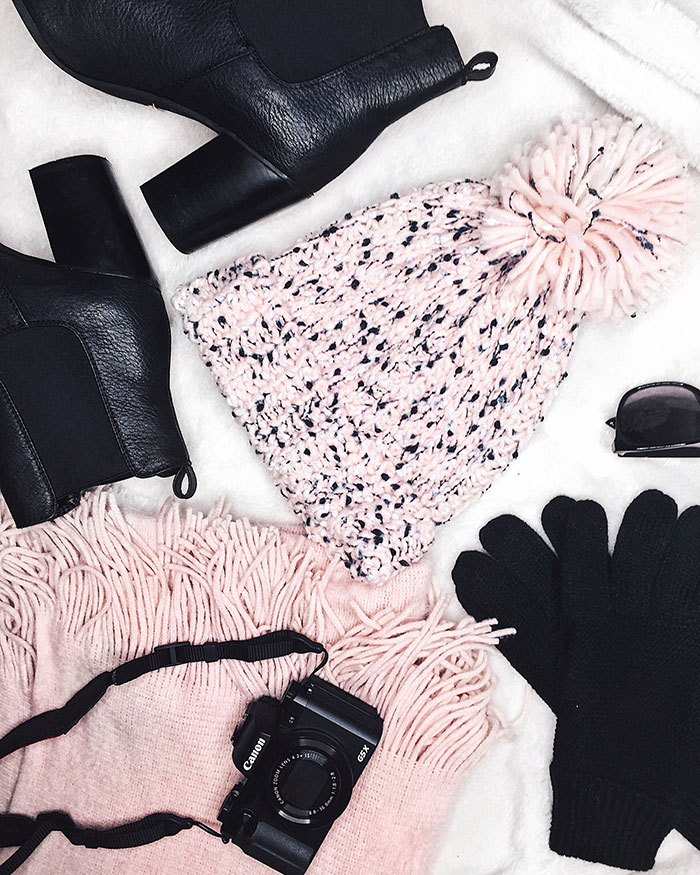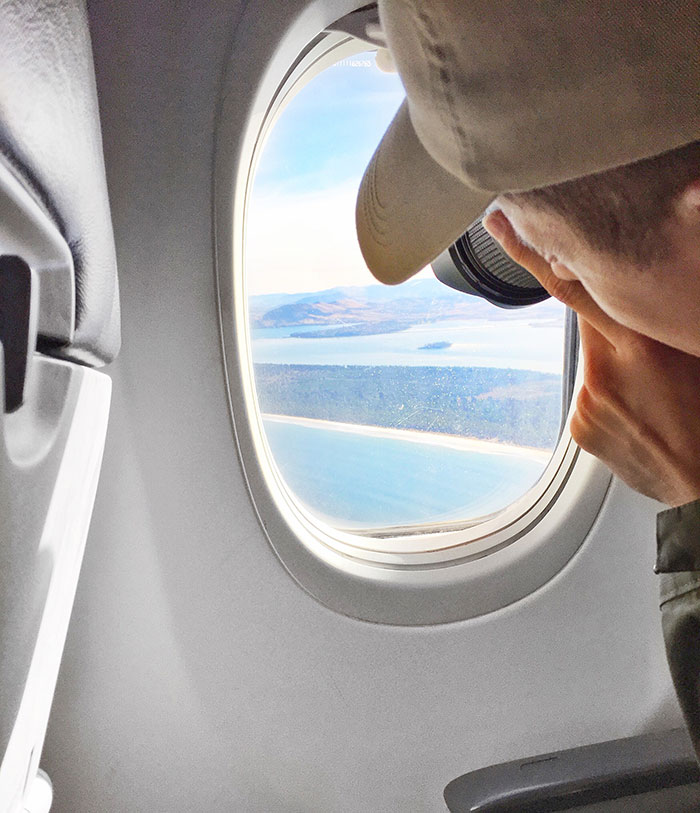 WEDNESDAY // 12th of July
On Wednesday we flew into Hobart in the early afternoon. Much to my surprise, we didn't spend the remainder of the afternoon settling in and unpacking, instead we headed off on an adventure. After many windy roads and far too many wrong turns (my bad) we arrived at the perfect sunset spot, Mortimer Bay. And of my goodness. After a short walk, the trees lining the bay cleared to reveal an out-of-place wooden fence parting water so still that when you looked at it all you could see were the clouds reflected from above. The bay was entirely deserted besides us and one other photographer whom had the same idea as Ryan. The three of us chatted as they got their shots and all too soon the once golden sky transformed into a sea of purple as the sun slowly slipped behind the distant mountains bordering the horizon.
Now, a lot of you know that I'm not even fond of queensland winter; which to most people is a sorry excuse for a winter. So travelling to a place that actually experiences a real winter had me a little nervous. Perhaps standing in the sun had lulled me into a false sense of security, but up until this point I thought I had been handling the cold relatively well. That was until the sun went down. Only then did I learn the true meaning of cold. If it weren't for that incredible sunset and the handsome soon-to-be birthday boy standing beside me I would have been seriously questioning my sanity in agreeing to go to Tasmania in the dead of winter.
From there we drove over to opossum bay whilst becoming very well acquainted with the car heaters. Eventually we landed on an isolated sandy road leading out to the pitch black beach, the perfect spot for Ryan to get Astro photos of the Milky Way. Which, just so happened to also be the perfect spot to let my sook flag fly high; firstly, it was freezing and secondly, there was definitely something in the bushes (Ryan would argue it was a possum but I was thinking something more along the lines of an abominable snowman or a serial killer… or a kangaroo). But I put my big girl pants on and ventured out down the beach track with my trusty iPhone torch whilst Ryan casually mentions spotting what looked like kangaroo footprints. Thanks babe, exactly what I wanted to hear. Anyways, Ryan got some incredible shots and I'm still alive to tell the tale so it was a win-win situation. In all seriousness though, the night sky in Tasmania is incredible. Back home you can only witness the Milky Way through a camera lens, but here you can see the speckled band of glowing white light with your very own eyes.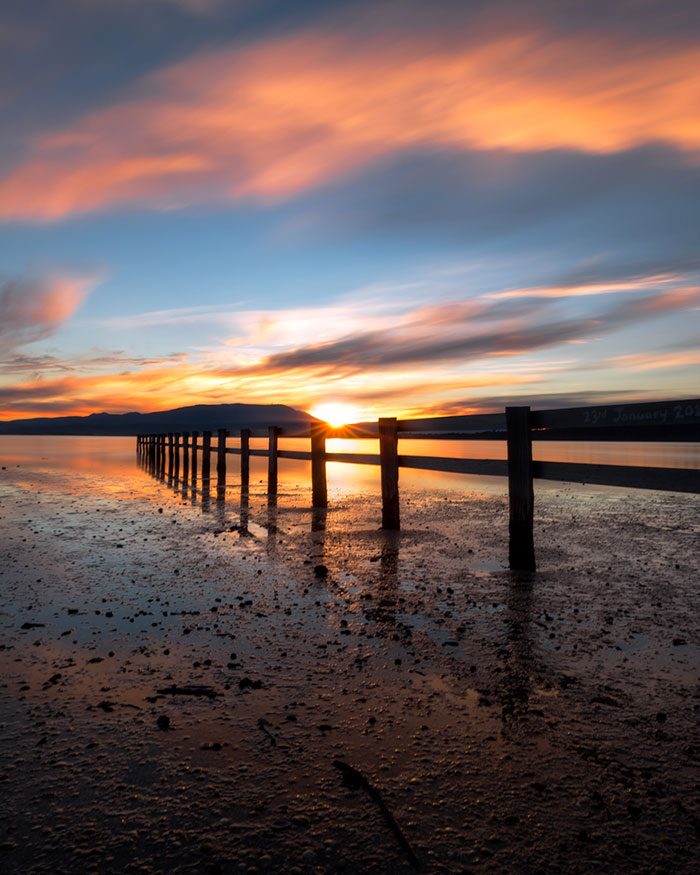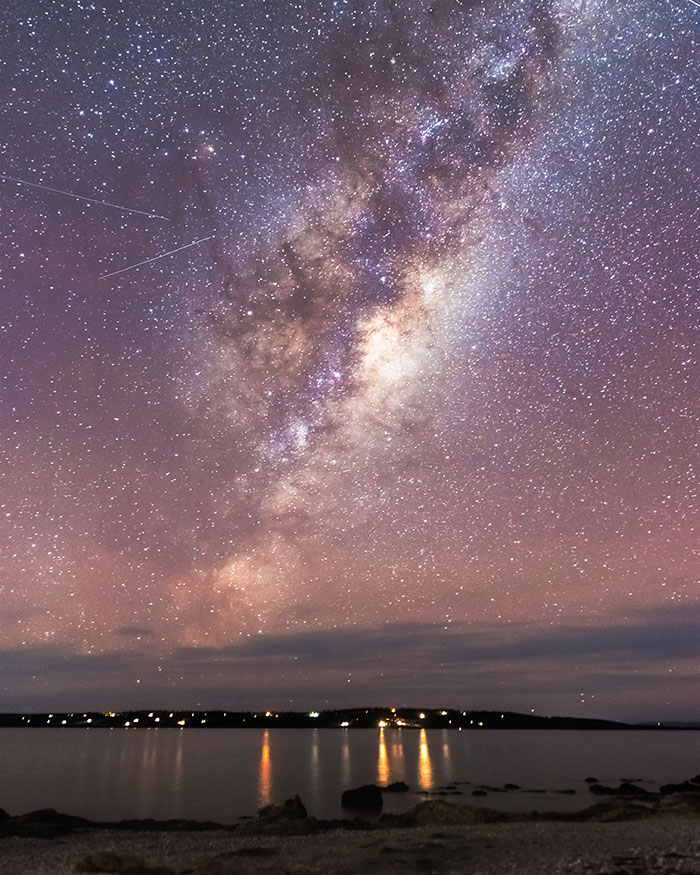 THURSDAY // 13th of July
This day marked a very special occasion. It was the day that closed the 4 month gap between mine and Ryan's birthdays and he could no longer use his 'cougar' joke on me 😉 We started the day the best way we know how by road trippin' it down to the tessalated pavements for sunrise. As soon as we arrived we hastily ran down to the beach so Ryan could get his shots whilst the rising sun casted a fiery orange haze over the sky. During which, I did what I normally do when Ryan is taking photos and that is nag him to get shots with me in them ha! Don't worry guys, he secretly loves it. As for the tessellated pavements itself, I still cannot believe that it's a natural phenomenon, the rocks are carved into the most perfectly aligned shapes. Mother Nature never ceases to amaze me.
We then continued driving to port Arthur to find the Remarkable Cave, which totally lives up to its name. It was without a doubt the coolest beach cave I had ever seen (although prior to this day I had never seen a single beach cave, but that's besides the point). Even the cliffside views from the car park were nothing short of amazing and they somehow only got better as we made our way down the stairs to the cave. Once we got to the bottom, we took advantage of the low tide by ninja-ing off the rails and onto the rocks on the far side of the path so we could go explore inside the cave.
Later on in the day, after driving back and spending some time in our Airbnb, we headed to Mt Wellington for sunset. Let's just say the view from the top is so incredible that for a moment you'll forget that 1) you're shivering through your six billion layers of clothing and 2) the wind is slowly dragging you off the side of the mountain. Ok, ok, slight exaggeration… except for the views, they really were amazing. We also saw a little bit of snow here and there which made me so unbelievably excited. However in this particular instance the excitement was short lived as the icy winds forced us to run back to the car via what can only be described as Pheobe's ugly running from Friends (basically as soon as you lifted one leg up off the ground the wind would aggressively pull it in a completely different direction than you intended and you end up with something along the lines of running.. but also not). I'm not entirely sure if it's always that cold and windy but at least now if you ever visit you can't say that I didn't warn you. But really, despite the near-frostbite and the ugly running, the peak of Mt Wellington has the most stunning views. We then finished the day with a birthday dinner at a restaurant called Frank and oh my gosh the food was SO yum. Ryan even convinced me to try oysters but I have yet to decide if I actually like them or not.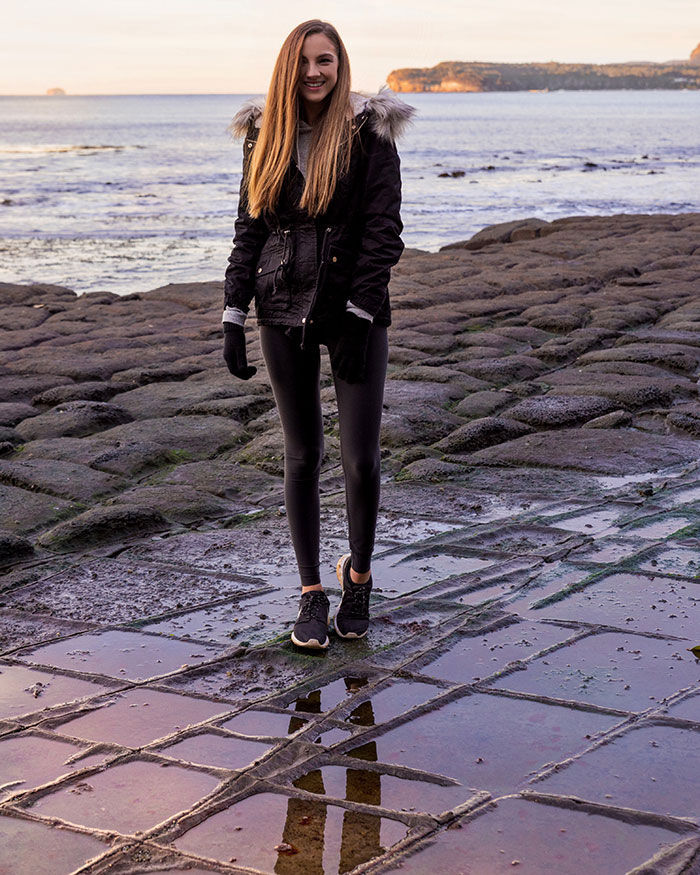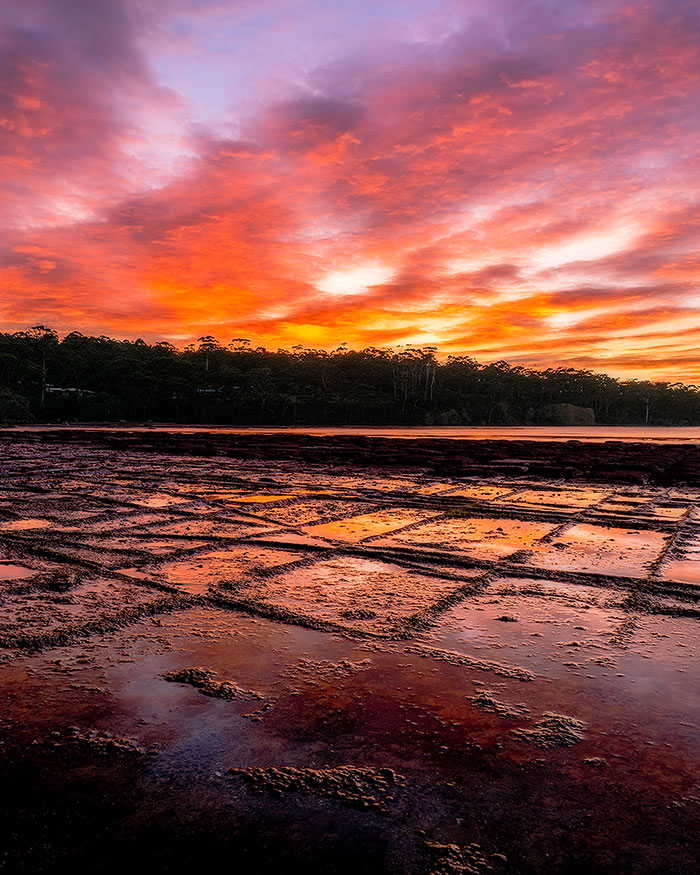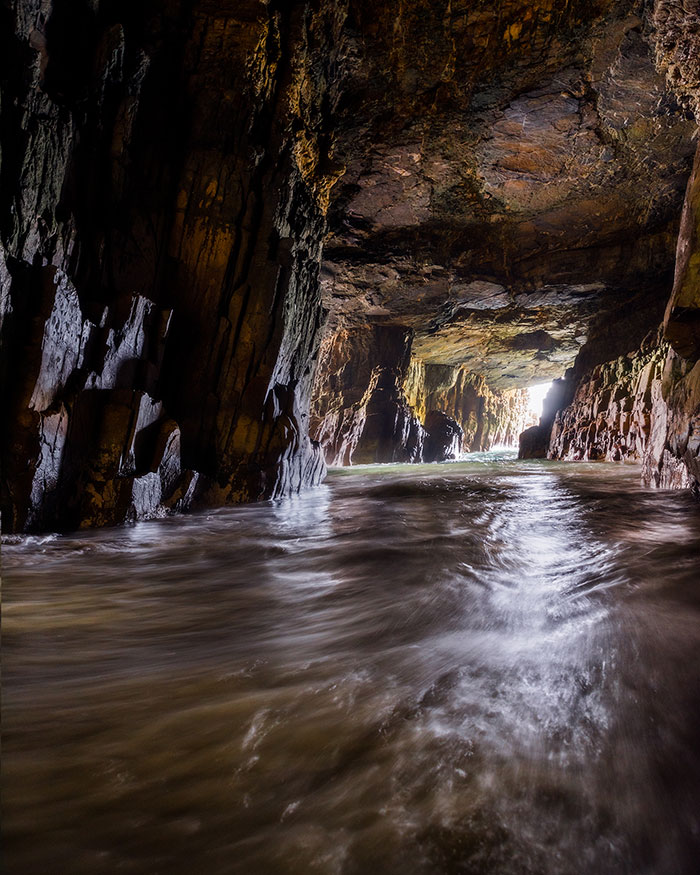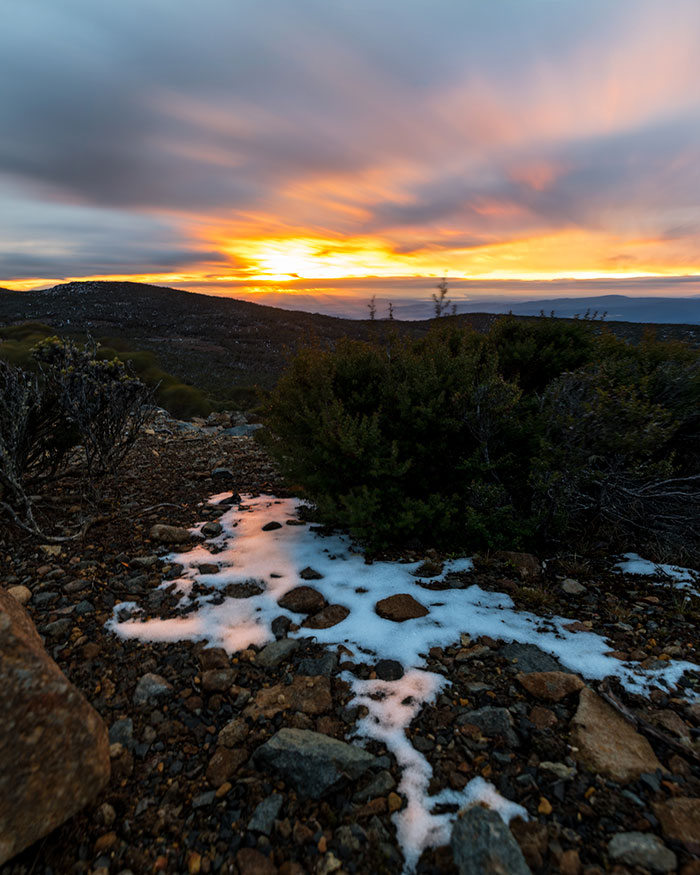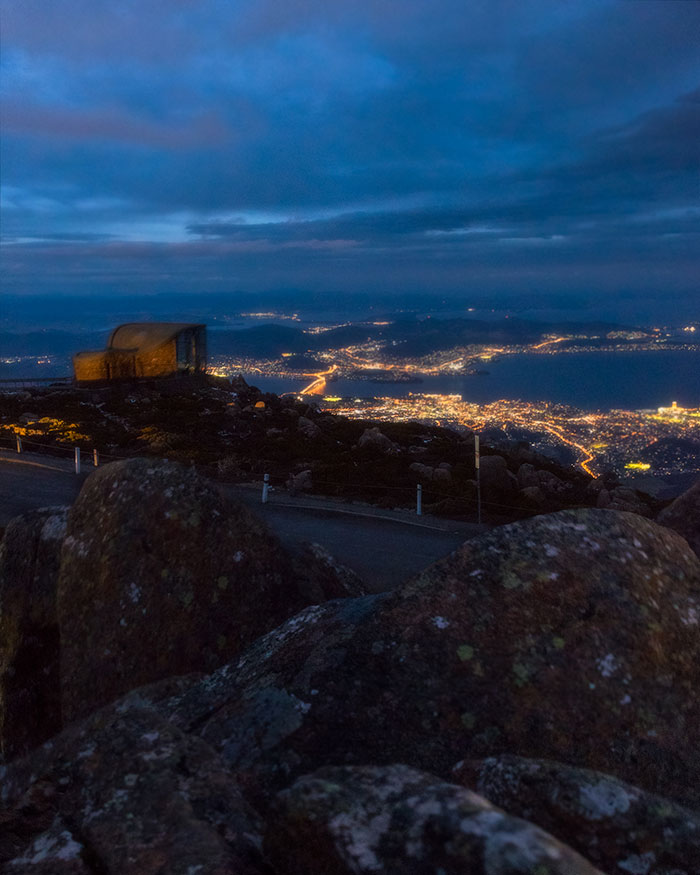 FRIDAY // 14th of July
So this day was meant to be our chill and relax day. Which by 1pm, turned into our 'let's go find waterfalls and nearly get lost in the Tasmanian wilderness' day. I will say though, both of these waterfalls were on the smaller side, but nonetheless they were b-e-a-utiful. I particularly liked the fact that they were within a 10 minute drive of where we were staying which was the South of Hobart at the base of Mt Wellington. What was even greater was the fact that most waterfalls in Tassie are only a short walk. Don't get me wrong, I love longer hikes too but in that weather all I could think about was the moment I would be reunited with my best friend, the car heater.
Anyways, at O'grady falls we continued along the track after the waterfall rather than walking back to the car because Ryan had found evidence online of a 'secret' waterfall branching off the track further up ahead. The thing is, the only information we had to go by was that the track wasn't far from the waterfall and it was opposite a tree stump, which is, you know, pretty darn common in a freakin' forest. Safe to say, we were looking for far too long. At this point the sun was beginning to set and all I could think of was my mum's words of wisdom: "don't get lost because you'll get frostbite and die". I wanted nothing more than to bail, get pizza and curl up by the fire, but Ryan was determined to get his photos. So, after I very quickly disagreed to him running off by himself (because hello, have you ever seen a horror movie?!) we set off into the bush together to find this silly waterfall. Luckily there were pink ribbons tied around trees every few metres to show us where to go, so Ryan took the lead whilst I followed along behind him muttering 'I don't like this' so much so that those words have now lost all meaning to me. Then, all of a sudden, the pink ribbons stopped; we couldn't find the next one for the life of us. We were completely stumped (no pun intended). We could, though, hear running water so we followed the sound and fell upon a stream. Ideally we would have just followed the stream up to the waterfall but there was a blockage meaning we had to somehow go up and around. To my relief Ryan decided to give up and try again tomorrow (I wasn't as excited about that part), so we turned around to head back to the pink ribbons… Except we couldn't remember the way we came and the looming darkness was making it difficult to distinguish any tracks.
TO BE CONTINUED…
xxx