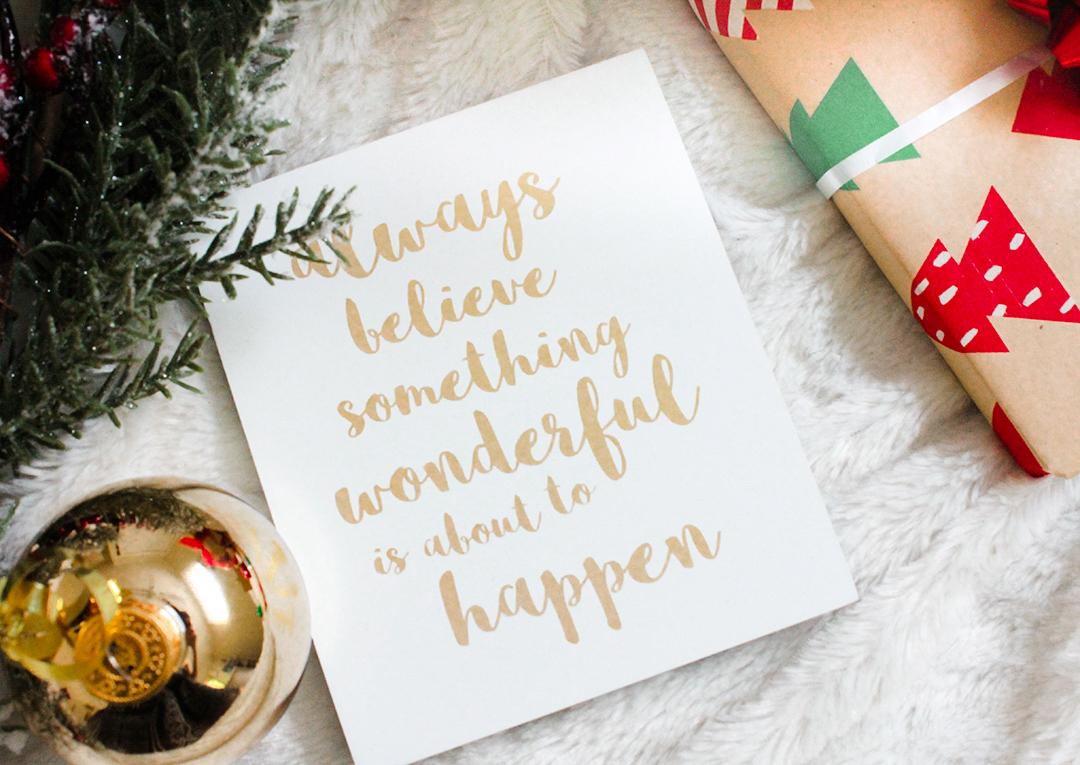 Tis the season to be… stressed? Wait no, that's not right. Hmmm, worried? Nope, wrong again. Tis the season to be JOLLY. Yep, there is it. And do you know what Jolly doesn't include? It doesn't include stressing or worrying over food.
Hey guys, I hope you've all had a wonderful week! Although I wanted this post up earlier this week, I'll be honest, I was having SO many troubles writing it. I originally intended on this blog post to be 'How to Stay Healthy Over Christmas' and it just wasn't clicking. I was not feelin' it. I think I've figured out why. Christmas is such a magical time of the year. I am completely obsessed with all things Christmas. The twinkling fairy lights, the beautiful ornaments, the celebrations, spending time with your loved ones, delicious food… Seriously, I'm singing Christmas songs in my head all day every day. However, it saddens me to think that people are missing out on the beauty of Christmas because they're worrying over food.
If you're reading this, you're obviously wanting to make a difference to your health and I think that is AMAZING, go you! However, rather than writing a typical post about 'portion sizes' and 'ingredient swaps', I wanted to remind you to really just enjoy your Christmas. There's so many health rules out there, many of them false or unnecessary and it's created such a rigid way of thinking about food. People are either throwing healthy eating out of the window until next year because they think 'I've already failed so what's the point?!' or people don't enjoy this wonderful holiday because they obsess and worry over indulging and letting go of their usual routine. Luckily, there's a middle ground… This Christmas, let's embrace balance.
Balance is a beautiful thing. It's this uplifting space between health and happiness. I mean, you can cut out all the unhealthy food you want, but if you're completely miserable, then what's the point? Likewise, if you're happy but you're body is suffering from your choices then you're going to have to change your ways. Find your comfortable balance between being healthy and being happy. Exercise because it makes you feel incredible. Eat that slice of sticky date pudding because duh, it's yummy. Pile on those green veggies cause they make you feel good. Chill on the couch and watch your favourite Christmas movies, 'cause why not?! Go on those incredible adventures because there's more to life than obsessing over food. Be intentional and mindful about your choices, do it because it makes you feel good and enjoy it dammit. A healthy lifestyle will never make you miserable or prevent you from living your life to the fullest. It's here to make you feel good, physically and mentally. It's here to make you healthy and happy.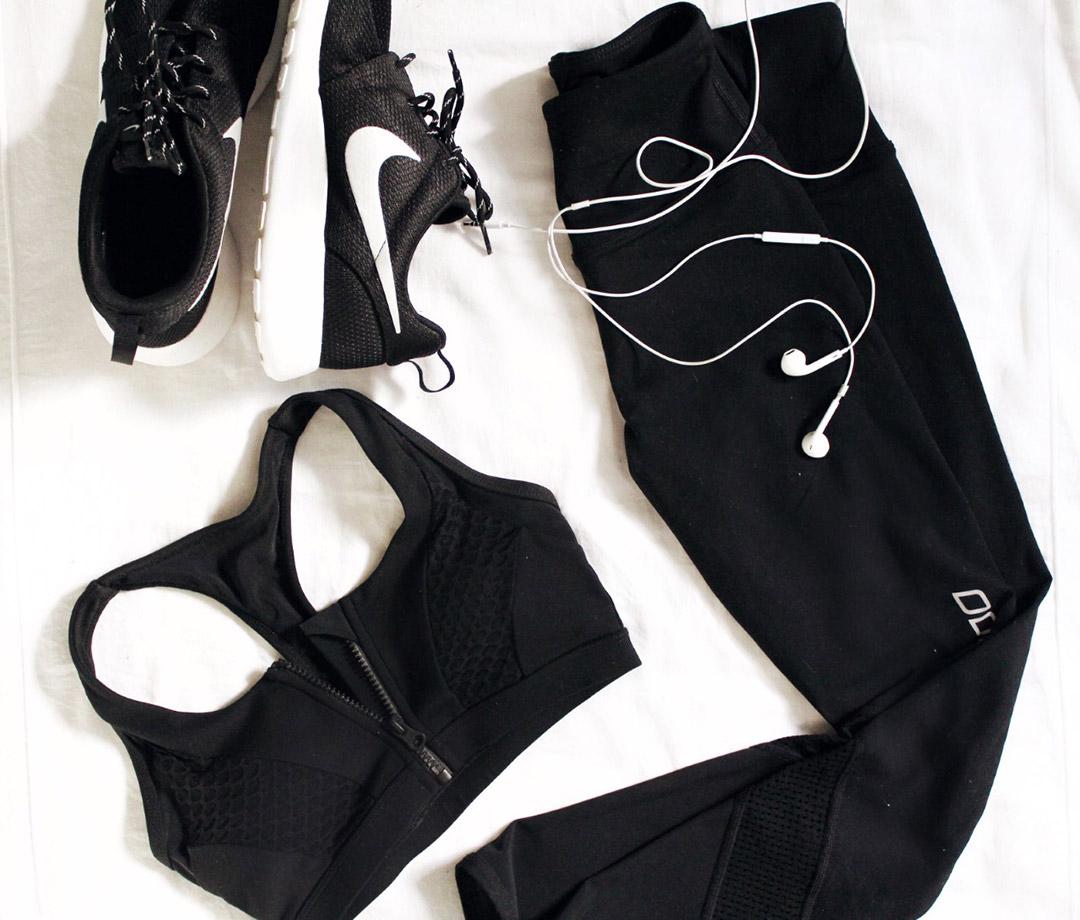 Unfortunately, December has become synonymous with people worrying about their weight and obsessing over food. In my world, a healthy lifestyle has no room for deprivation (buh-bye diets) or negative thinking (I'm looking at you stress/guilt). A mindset of 'this is the only time I'm allowing myself to eat this food' will surely make you go crazy because this is your only chance and you have to make the most of it right (A.K.A eat every last crumb)?!? Wrong, no food is ever forbidden. Deprivation simply does not exist in a balanced diet. Food is just food. It will be there tomorrow, next week and next month. Don't sweat it! Believe me, this attitude towards food is the only way to live because you don't feel as though you're missing out on foods and you're much less likely to obsess over it or binge. Likewise, there's no need for negative thinking, a day (or even several) of indulging won't make you unhealthy. It's the other 300-something days that count.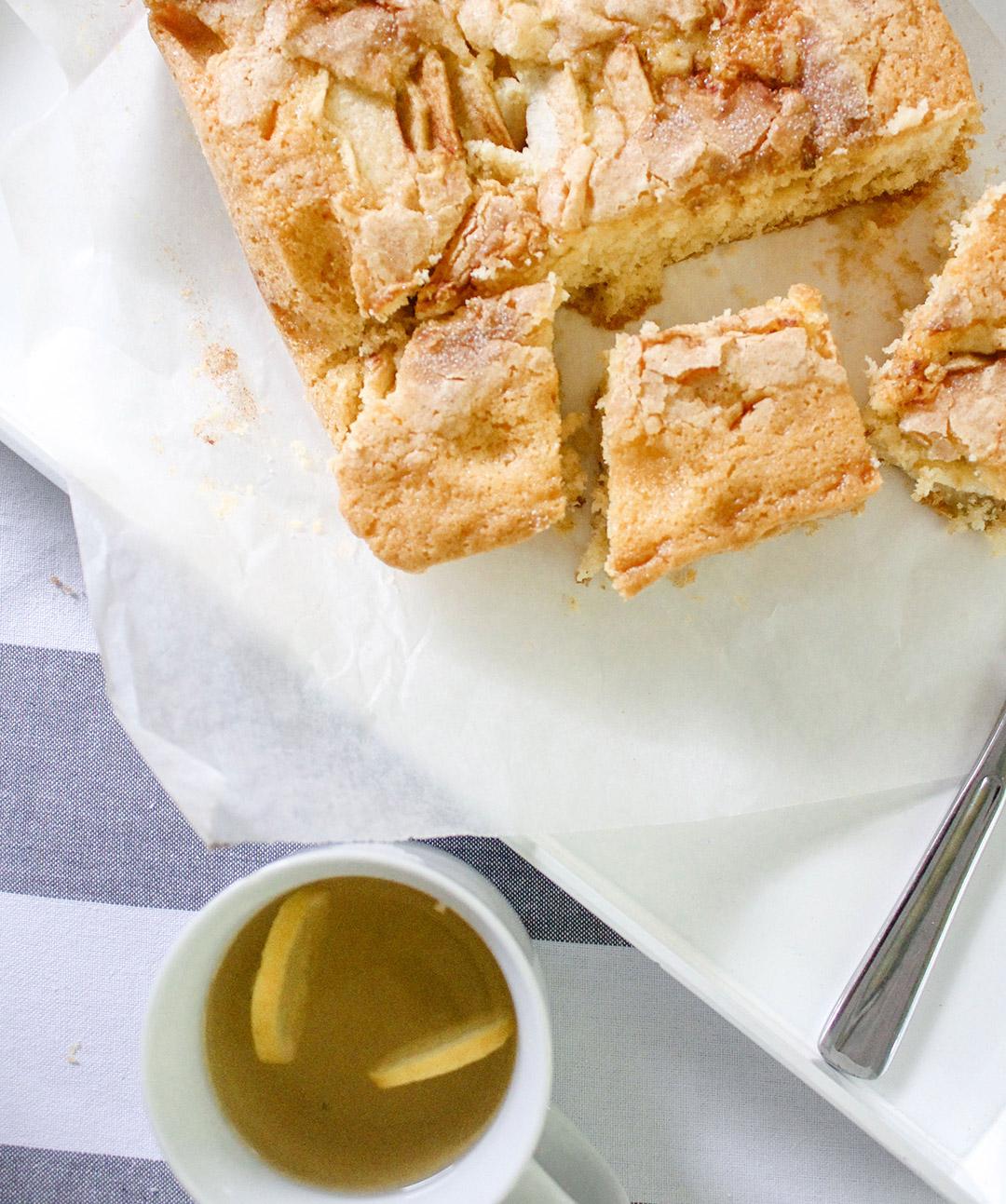 Now, don't get me wrong, of course eating healthy is important, but indulgence here and there can be good for the soul. Being a nutrition science student, I think of food from a viewpoint of biochemistry and how it affects the body on a molecular level, but it's important to remember that food is so much more than just fuel for the body. It's something that gives joy to people all over the world, it tells a story of where our families comes from, it appears in so many of our fondest memories and it brings people together. I don't want to be too corny or anything, but that's pretty darn cool.
So, as always, look after your body, physically and mentally. Christmas really is the most wonderful time of the year, so squeeze every last drop out of it and make some amazing memories.
Have a great weekend everyone! There's a chance I'm going on a little adventure this weekend and if I do, I will fill you guys in on it next week 😉 Oh and also, just to let you know, I have been working really hard behind the scenes on this blog and on a couple of other exciting projects I have yet to announce, so bare with me, I have lots more posts coming your way! x