'Cause it's just not Christmas without gingerbread cookies. Ok so these may not be the healthiest of cookies, but do you know what?! It's Christmas, so why not! Sometimes food is more than just fuelling the body. Sometimes it's about the enjoyment, tradition and celebration.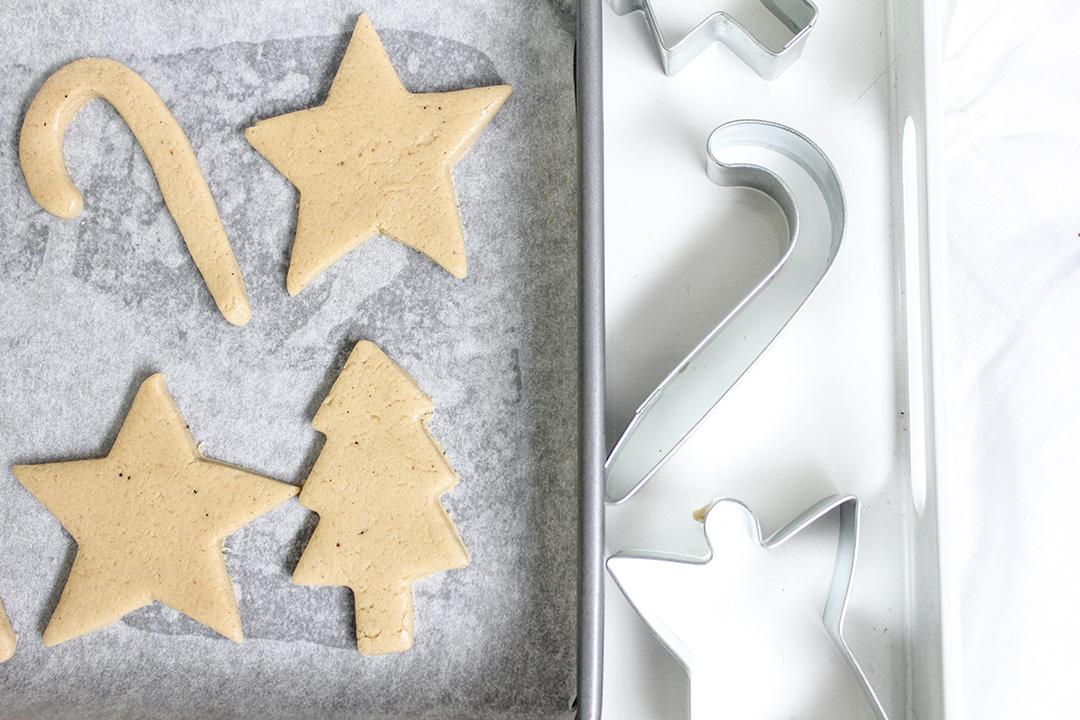 I love that this recipe is like the old traditional recipes. Although I admire innovation and creation when it comes to cooking, in my opinion, there's nothing better than 'grandma cooking'. And when it comes to gingerbread cookies, I think you just can't do any better than the traditional recipes.
These cookies are such a nice texture and they're not overly sweet. They can also be made gluten free so easily by just replacing regular plain flour for gluten-free plain flour (in fact, all the cookies in these photos are gluten-free). To decorate I simply drizzled melted white chocolate over the top and added some silver chocolate balls and I think they turned out super cute!
Anyways, enough of me rambling. I hope you enjoy these gingerbread cookies! I'm completely obsessed with them.
Ingredients
125g butter
1/2 cup brown sugar
2 & 1/2 tbsp golden syrup
1 egg yolk
2 cups of plain flour
pinch of salt
1 tsp ground ginger
1/2 tsp ground cinnamon
1/2 tsp ground nutmeg
1 tsp bicarbonate soda
P.S. Feel free to adjust the ratio of spices or
add greater quantities for more flavorous cookies.
Method
Preheat oven to 180oC for and line baking trays with baking paper.
Using an electric beater, cream the butter and brown sugar until light and fluffy.
Add the egg yolk and golden syrup and beat thoroughly.
Sift in the dry ingredients including the plain flour, bicarbonate soda, ginger, cinnamon, nutmeg and salt, into the butter mixture. At this point, you're probably going to have to get your hands in there.
Place the dough onto a lightly floured surface and knead until smooth.
Using a rolling pin, roll out the dough until it is about 3mm high.
Cut into shapes using a floured cutter and place into the baking trays.
Cook for 15 minutes.
Cool on trays and decorate whichever way you wish! Then store in airtight containers.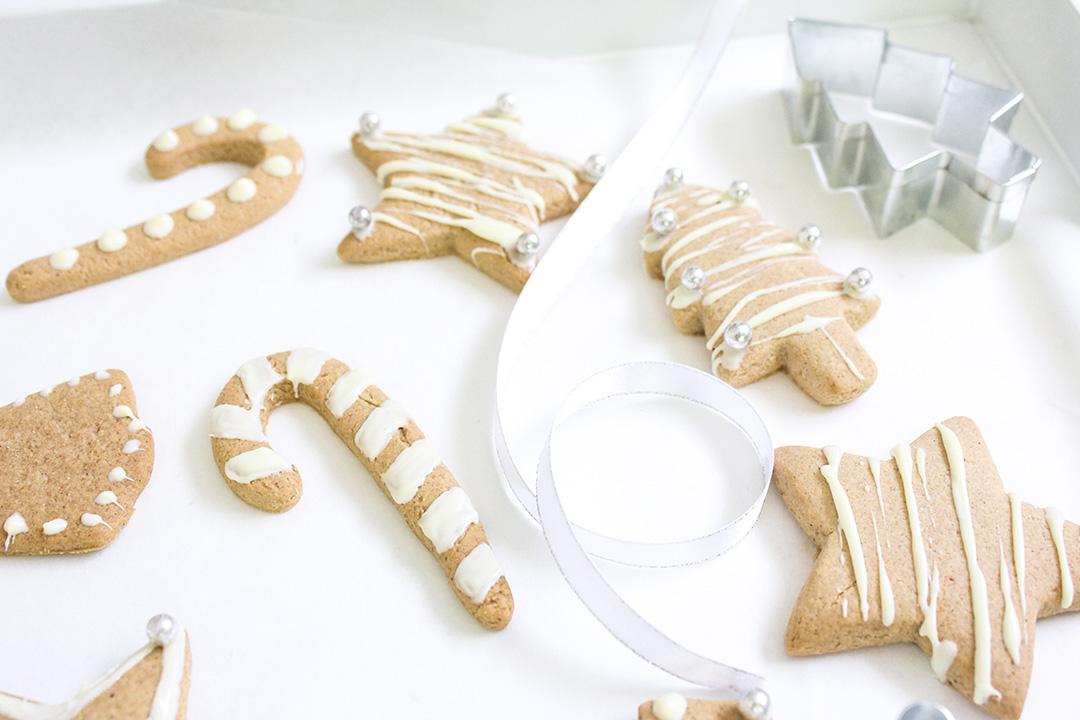 MERRY CHRISTMAS XO