In a society so dependent on social media, it's more important than ever to check in with ourselves and take note of how these apps are influencing our life. One of the most popular apps to elicit a not-so-great response is our good old friend, Instagram. So, let's take a little look at some ways in which we can maintain a healthy relationship with Instagram.
Audit Your Feed
Every now and then I think it's important to have a good hard look at the accounts you're following. Do they uplift you? Or are they leading you to comparison? If it's the latter, consider unfollowing them. Let's face it, most of us spend a lot of time on social media, arguably too much time on social media (oops), so it only makes sense that all that investment in time somehow enhances our life, whether it be through inspiration, motivation, entertainment, connection, friendship, etc. Otherwise, what's the point, ya know?
If you'd still like to remain 'online friends' with someone but you need a break from their photos, then fear not, you can just hide their content. Simply go to their account > hit the unfollow button (don't worry, it won't actually unfollow them) > press mute. They won't know that you've hidden their content and you can reverse the process any time you want!
Watch Your Screen Time
1: Open your phone
2: Without thinking, click on the instagram icon
3: Mindlessly scroll until you realise you never intended to go on instagram
4: Repeat this process X amount of times throughout the day
If you're not mindful with instagram (or any social media app – TikTok is my weakness), the hours you spend on it each week can add up quickly. That is where screen time limits come in. Yep, for those of you that didn't already know, instagram has screen time limits and I, for one, love it. Not only can you see how much time you spend on instagram each day (warning: the number may scare you), but you can also set a daily limit for the amount of time you spend on the app and it will notify you when you've reached your limit.
You can just click off the notification and continue scrolling, but at least it now brings it to your attention. I've been using this feature for months now and it's worked a charm! Oh and the best part? Depending on your instagram usage, you could potentially free up a considerable amount of time.
Take a Break
You've audited your feed, you've been setting screen time limits and yet still, you can't help but feel icky. That, my friends, is when you simply just need to take a break.
Sometimes the instagram bubble becomes a little too much. No matter whether you use instagram personally or as an influencer/'content creator', it's easy to fall down the slope of numbers, instant gratification and comparing yourself to filtered lives.
Instagram, and any other social media platform, is not worth the damage it may be doing to your mental health. Consider stepping away from them for a little while to place your time on activities that 'fill you up'. This could be improving your grades, or furthering your career. It could be spending time with loved ones in person. Perhaps it's learning that hobby that you never had time for. It could even just be using that time to rest and read a book.
For those who treat their instagram presence as a brand/business (influencers, content creators, etc.), it can almost feel as though you're not living up to the expectations you have placed on yourself, that you're letting your audience or brands down or that you will interrupt your growth. However, with that said, these worries still do not exceed the importance of your mental and physical health. In fact, you'll find that these worries are so small in the scheme of things. When you're ready to return, you'll not only be in a healthier space, but you'll be able to be a positive influence on those around you.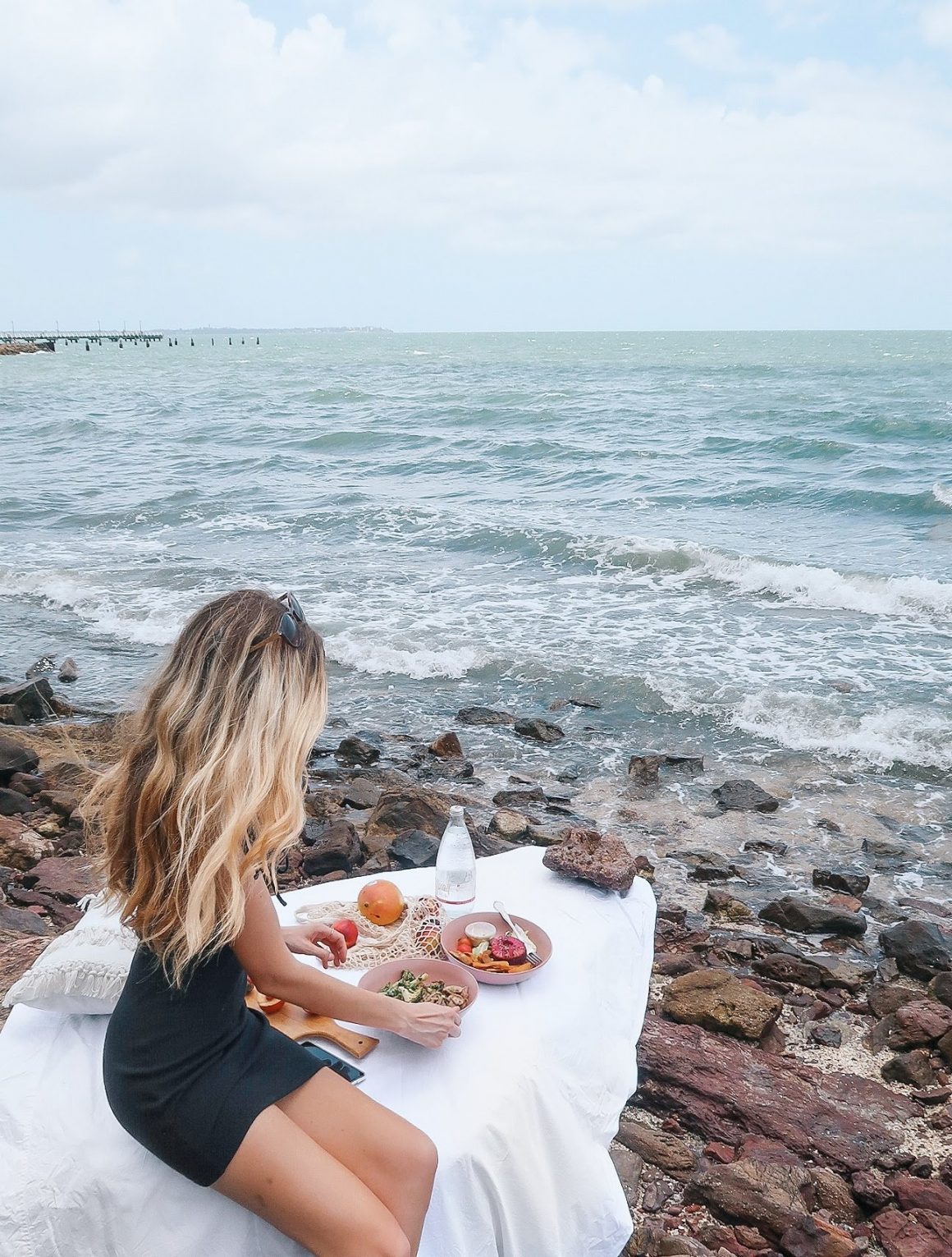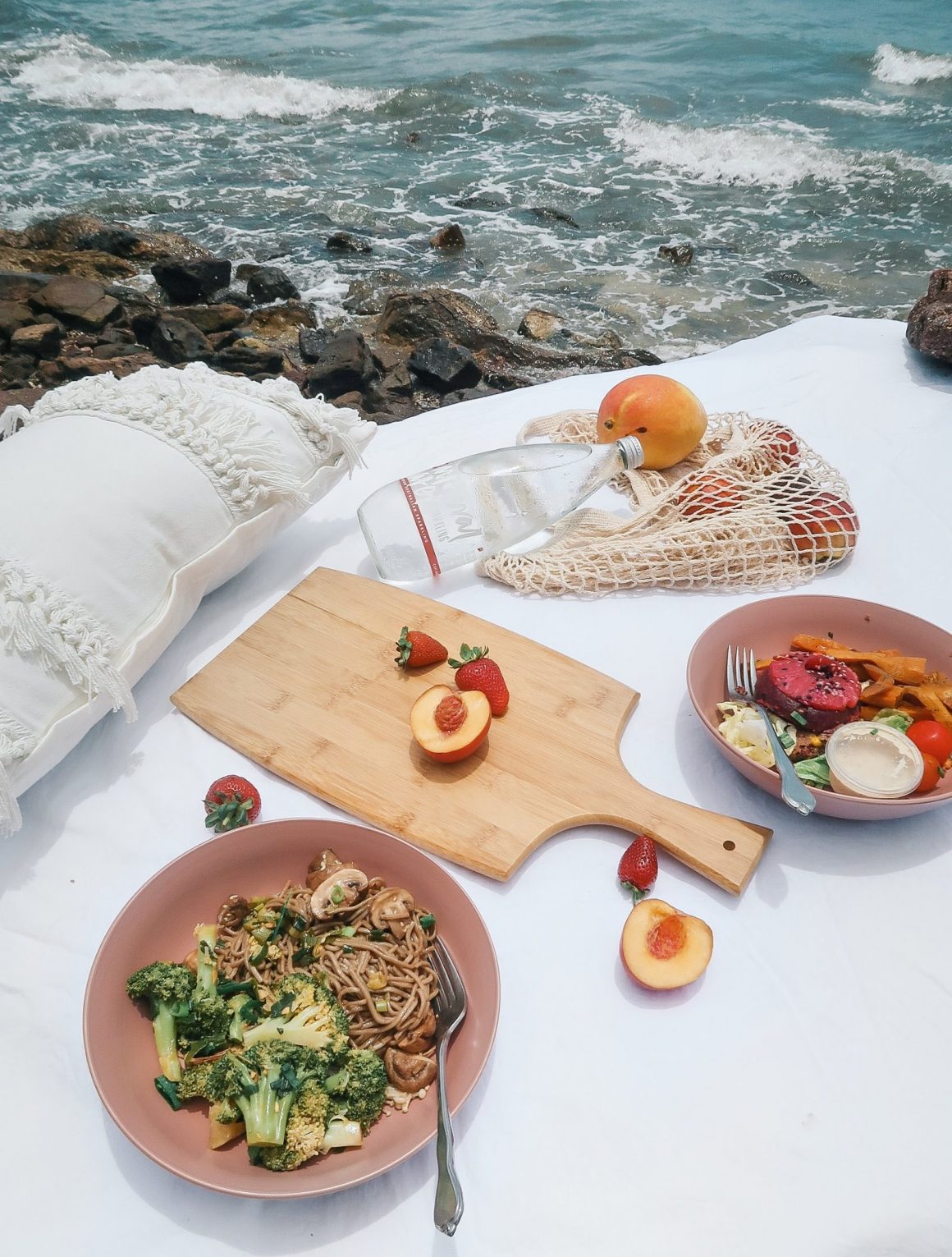 Understanding What Goes on Behind The Perfect Influencer Photo
Now, I want to put a little spotlight on the accounts that tend to dominate instagram: influencers. Why is that? Well, people aren't always aware of the time and effort that goes into producing curated content. This is important because you may be comparing your unfiltered self to content that has been carefully planned, shot and edited. So, let's explore the 'behind the scenes' processes that these images can go through before they reach your screen.
The Planning
A lot of the content you see is shot in batches. Many influencers set aside a day each week to shoot content and often, in different locations and outfits. However, through the other side of the screen it just looks like they're always 'put together' or in beautiful locations. In reality, many influencers have 'normal' jobs, run their own businesses or have other social media platforms to run. They don't get time to produce instagram content daily, and therefore it makes sense to shoot in batches.
The Shooting, Angles & Lighting
Behind that perfect shot lies a lot of outtakes, the perfect angle/lighting and many different poses. Even the most natural and candid photos can have a few outtakes that didn't make the cut! No one is immune to bad angles and poor lighting. One of my favourite people to follow on instagram is @rianne.meijir, the legend in the photos above. Rianne posts 'insta vs reality' photos regularly and they're a great example of how lighting and posing can affect the overall photo.
The Editing
You don't see the photos until after the editing processes which can include colour correction, filters and in some cases photoshop or facetune where aspects of the photo can be manipulated. I certainly don't want to put a blanket statement saying all influencers do this because everyone edits their photos so differently and while some embrace a more natural look, others like their photos to have a polished finish.
The Engagement
Lastly, once the content is live, it's all about the engagement. Many influencers are involved in engagement groups. These are groups on instagram or other apps whereby groups of influencers come together to like and/or comment on each other's posts once they're live to help their stats. These groups can be helpful for influencers to network with like-minded people sharing a similar goal/vision and to help grow their audience.
At the end of the day, the point I've been trying to make is that some influencers put a lot of time and effort into their instagram posts. At times, I think it can be a little damaging to those outside of the 'influencer' bubble who are unaware of the processes behind it all; it's easy to look at these beautiful accounts and think you're not good enough. However, I hope this has shed a little light on the reality behind the photos and showed why it's so important not to compare yourself to curated photos. 
I'd love to hear your opinion! Has social media ever affected you negatively? How do you keep a healthy relationship with social media?
Until next time! x