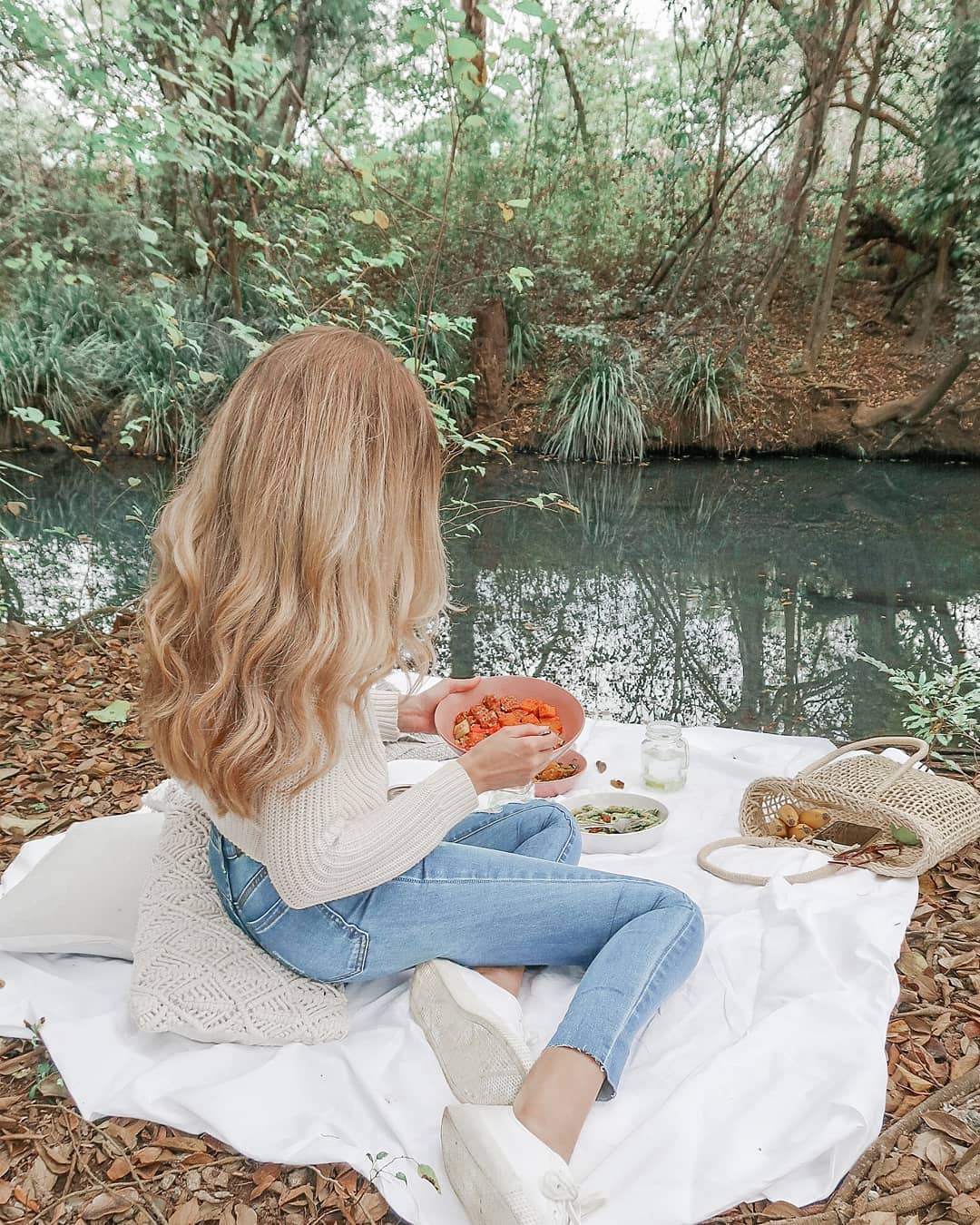 Fun fact, I'm dressed as a pirate whilst I write this. I kid you not. I'm off to my cousin's third birthday party shortly and as you have probably guessed, it's a pirate theme. So, feel free to read this in a pirate voice if that makes you happy. No judgement here.
On to today's post: how to stay healthy during university. At this stage in your life you're starting to gain more independence, a bigger workload and a pile of responsibilities. There's a lot of adjusting. And one of the biggest adjustments is eating and exercise habits. Often not for the better either, there's less exercising, plenty of all-nighters and more alcohol, coffee and junk food.
There's two reasons why I would encourage you to build healthier habits during university. Firstly, it's this time in our lives where forming healthy habits can set us up for the rest of our adulthood. Secondly, a healthy lifestyle during university can improve our concentration and energy levels and in turn, our grades.
So, here's some simple tips to help you maintain a healthy lifestyle whilst at university.
Exercise whilst you study.
There are so many ways to get in your exercise whilst studying at the same time. If you have a friend in one of your classes why not meet up and discuss the class notes whilst you walk? You could even go exercise with a friend or family member and teach them about what you're learning. So long as they don't mind, of course!
There are also a number of ways to listen to your lecture notes as you exercise:
Download a lecture onto your phone
Record yourself reading your notes
If you have a mac, copy and paste your material onto the 'Notes' app, highlight your material and 'add to iTunes as a spoken track'
Use your study breaks well.
To be able to keep your focus whilst you're studying for long periods of time, taking breaks is essential. Instead of using those breaks to scroll through instagram, get active. Honestly, you'd be amazed by how much of a sweat you can work up in just 10 minutes. I love these two short workouts by the Tone It Up girls – 10 minute total body workout and the 7 minute summer toning routine. Obviously this works better when you're studying at home but if you want to get your squats on in the library then be my guest (just don't blame me if you get a few strange looks).
Stock up on healthy food.
You've been studying for hours, you're hangry and mentally drained and when you get to the fridge the last thing on your mind is choosing something healthy. A great way around this is to stock your fridge/pantry with healthy food. It also helps reduce decision fatigue.
And if you live on campus and only have a mini-fridge, try to stock up on foods with a longer shelf life like nuts, seeds, canned beans, multi-grain crackers, apples, citrus fruit and raw veggies.
Choose the healthier options.
Whether your friends want to go out to dinner, order takeout or eat at the college dining hall, take advantage of the healthier options available to you. Try your best to choose balanced meals that include some form of wholegrain, protein, healthy fat and vegetables.
Moderation, Variety & Balance
If you ever start to get overwhelmed with nutrition just remember: moderation, variety and balance.
Moderation: a healthy mind is just as important as a healthy body. So, don't feel like you have to deprive yourself to be healthy, just eat everything in moderation.
Variety: shake up your diet, try not to always eat the same thing. Having a greater variety of food gives us a greater variety of macro and micronutrients.
Balance: aim for most of your main meals to include some form of whole-grains, vegetables, lean protein and healthy fat.
If you ever start to get overwhelmed with nutrition just remember: moderation, variety and balance.
Learn to cook.
For a lot of us, university is where we really start to learn how to cook for ourselves. So if you don't currently know how to cook, get someone to teach you! A friend or a family member? Even youtube has plenty of tutorials and recipes. All you need to know is the bare basics!
Meal prep
Meal prepping can make eating healthy throughout the week so much easier. If you have a fridge full of food that is chopped, cooked or ready to go, you don't have to put in as much thought or effort during the week. So, find a morning/afternoon that you can dedicate to do a little cooking. And again, this can also be incorporated into your studying – you can listen to your notes while you cook!
Also, if you don't have a kitchen available to you, perhaps you can find a communal kitchen on campus? Or visit family and friends that would let you use theirs in return for food? You might also want to google 'college recipes' for ideas of recipes that don't require a kitchen.
Stay hydrated.
Always take a water bottle with you before heading into uni. Hydration helps to keep you alert and prevent headaches.
If you have the chance to do a nutrition course, do it.
If your uni offers a course/elective where you can learn about nutrition, why not sign up? Having a basic understanding of the body and nutrition can be so beneficial. Just beware that some nutrition courses are heavily based on biochemistry and can be challenging, however a first year course should be safe if biochem isn't your forte.
Healthy snacks.
Have healthy snacks nearby or in your uni bag. Let's be honest, if you're hungry and don't have anything healthy on hand, the temptation to grab something convenient and not-so-healthy will be oh so real. And if you're someone that likes to munch while you study, keep some healthy snacks on your desk. Some ideas include: nuts, fruit, chopped vegetables, yoghurt, energy balls or popcorn.
Take advantage of the university gym, classes and sports teams.
As a uni student you typically have a lot of physical activities at your disposal so check them out. It's a great way to make friends and get active!
Manage Stress.
A little bit of stress is perfectly fine, good even, but chronic stress can wreak havoc on our nervous system, digestive system, cardiovascular system and our hormones (just to name a few). If you find that you're someone that tends to stress a lot, it's important to find ways to help manage it.
Staying organised can do wonders for your stress levels. I know you've probably heard this a million times before, but it is for a good reason! By being on top of your studies you can help to prevent cramming sessions and all nighters.
Aside from organisation, incorporate little day-to-day things in your life that are calming. This could be something small like spending five minutes on your bus trip to uni breathing deeply, to setting aside time to journal, have a bath, or get into nature. It could even be going to bed earlier or waking up 30 minutes earlier so you're not rushing in the mornings.
Establish a routine.
When trying to form new habits, it really helps to look at how it will fit into your life. Firstly, when you have a busy schedule, it won't happen unless you make room for it. Secondly, you may have barriers that could prevent you from working towards that goal that need to be considered (e.g. you want to stay active but don't have a gym nearby or any suitable walking tracks). So, by scheduling and working around any barriers, you can establish a routine that makes it easier to remain consistent.
Here's an example of some healthy habits you may like to add into your week:
Prepping your food the night before
Making bulk meals on a Sunday so you have meals for the week
Building a collection of easy yet healthy recipes
Packing a water bottle and healthy snacks in your bag
Organising exercise/study session with a friend
Getting 7-8 hours of sleep a night.
Have a consistent sleep schedule.
Whilst a lack of sleep almost feels like a badge of honour during university, it's not the best for our health. A lack of sleep can also work against our studies with a decrease in concentration and memory. Start slowly training your body to sleep earlier (even if it's just by an hour) and try to avoid caffeine and screens at night. Now, I know all nighters can't always be avoided (speaking from experience here), but keeping a regular sleep schedule most of the time can do wonders for your physical and mental health.
Party smart.
Partying feels like a core experience of most people's university experience. Now, I'm not going to say not party, because where's the fun in that? Instead, ensure you're drinking a glass of water between each alcoholic drink. I also recommend choosing alcoholic drinks that include tonic or soda water, for example choosing a vodka with soda water as opposed to a vodka with lemonade. If possible try to limit your alcoholic intake, especially if you're partying regularly.
For anyone out there that doesn't want to drink but are worried about peer pressure. I just want to encourage you to stand your ground. Those who care about you, will support you! Besides, it's possible to have fun without being drunk.
Lastly, be safe and always look out for your friends!
Don't be too hard on yourself.
I know we've just talked about a number of ways on how to stay healthy during university, but I also just want to remind you to be gentle with yourself. Building healthier habits is a wonderful thing, but go about it gradually and don't place extra pressure on yourself. Enjoy your university experience too!
---
Good luck with your studies guys! I don't know about you, but assessment is really starting to heat up on this end. We can do this 🙂
Have any other tips that help you stay healthy during university? Let me know in the comments below!