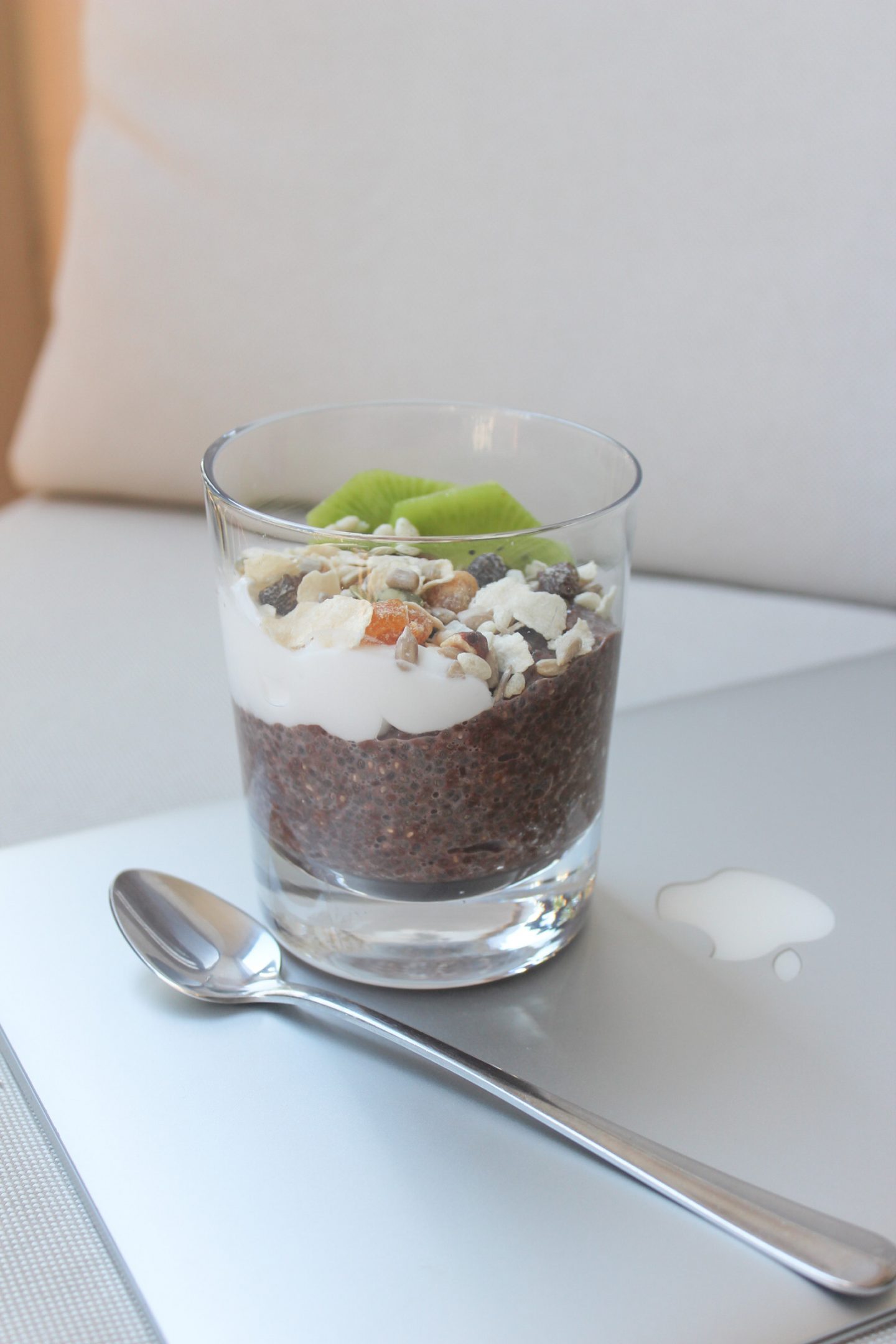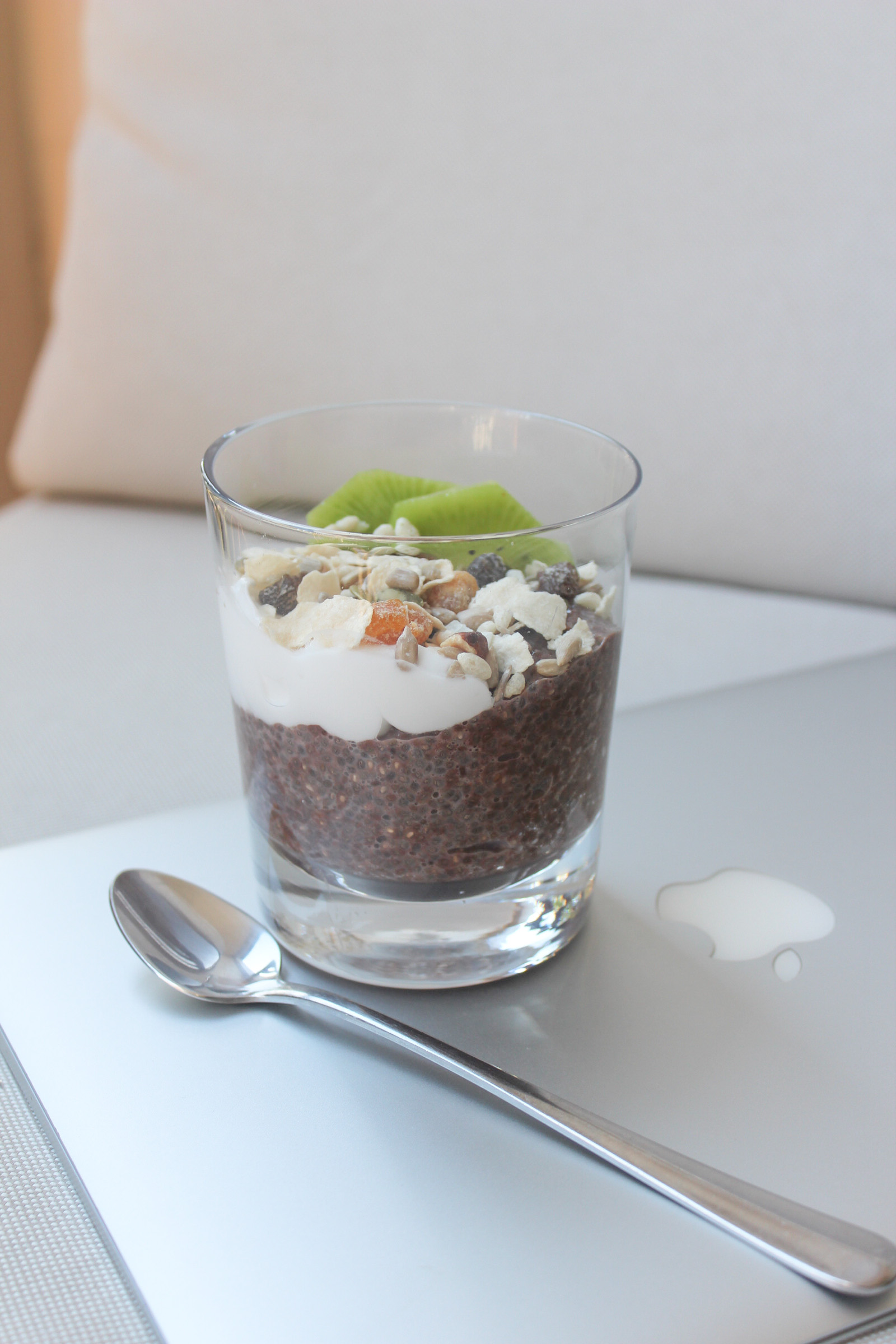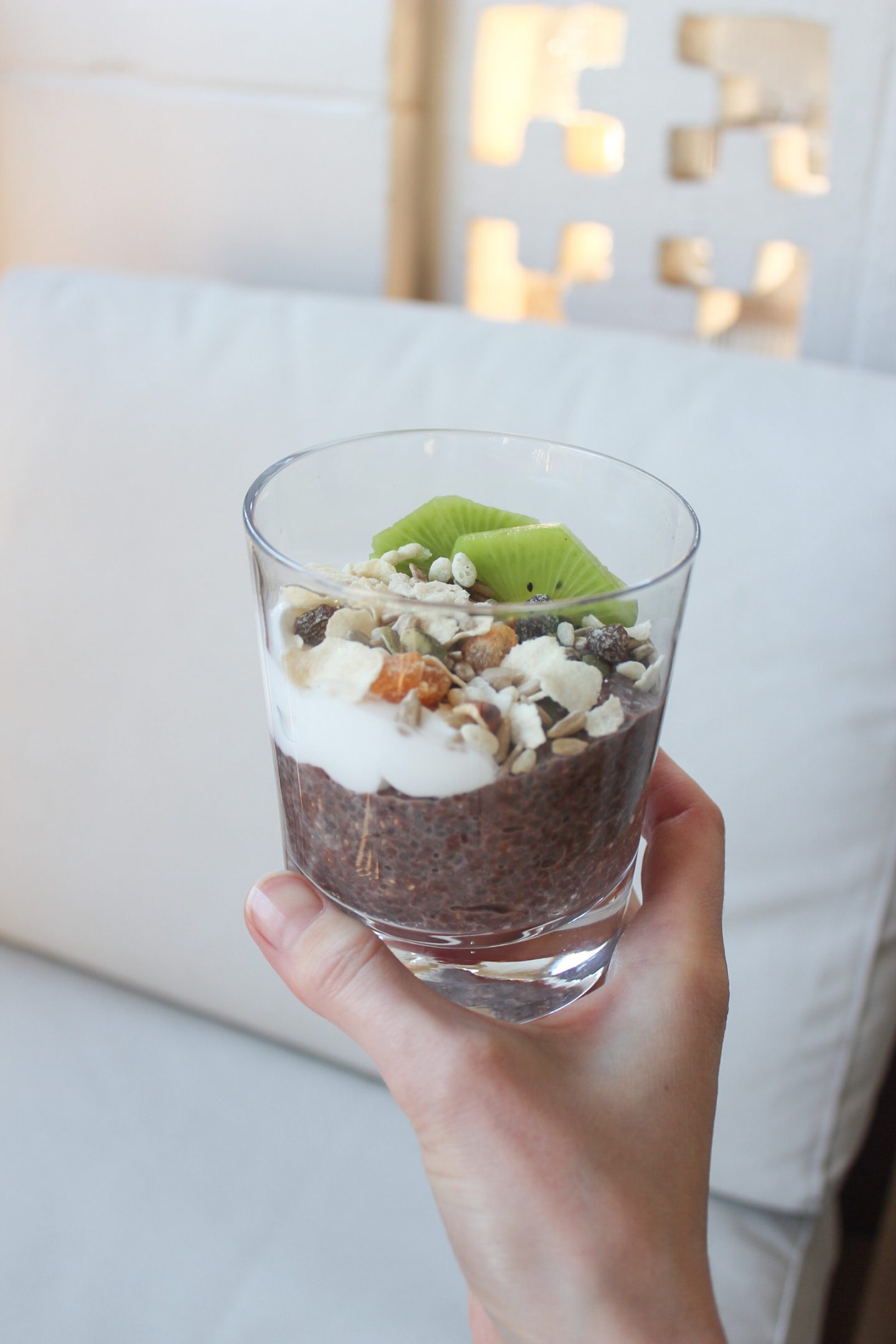 Today I wanted to share with you one of my favourite recipes, chocolate chia seed pudding. It's chocolate-y, easy to make and packed with all the nutrition of chia seeds… Need I say more?
Chia seed pudding only has four ingredients, being milk, cacao powder, maple syrup and the star of the show, chia seeds. All ingredients are mixed and kept in the fridge for at least two hours, giving the chia seeds plenty of time to absorb the milk.
It makes the perfect afternoon pick me up or even a delicious and balanced breakfast when paired with all the right toppings.
The Nutrition
Chia seeds are a great source of soluble fibre, omega-3 fatty acids, minerals and antioxidants.
Fibre does many wonderful things for the body such as improving digestive health and encouraging regular bowel movements. Soluble fibre, in particular, forms a gel that slows down the transit time of food through the digestive system. This slows down the absorption of sugar, thus not spiking blood sugar levels, as well as keeps you fuller for longer. Soluble fibre may even help to lower LDL cholesterol.
Chia seeds are also rich in omega-3 fatty acids, a nutrient that we often don't get enough of in our diets. Omega-3 fatty acids help to decrease inflammation in the body and may be particularly beneficial for those with endometriosis.
Toppings
Whilst both chia seeds and milk contain protein, I would recommend increasing protein by pairing it with greek yoghurt. I also love adding muesli and fruit, particularly berries, banana or kiwi fruit. When choosing muesli opt for one that has a variety of whole grains, nuts and seeds. Ideally, aim for a muesli with under 15g of sugar per 100g.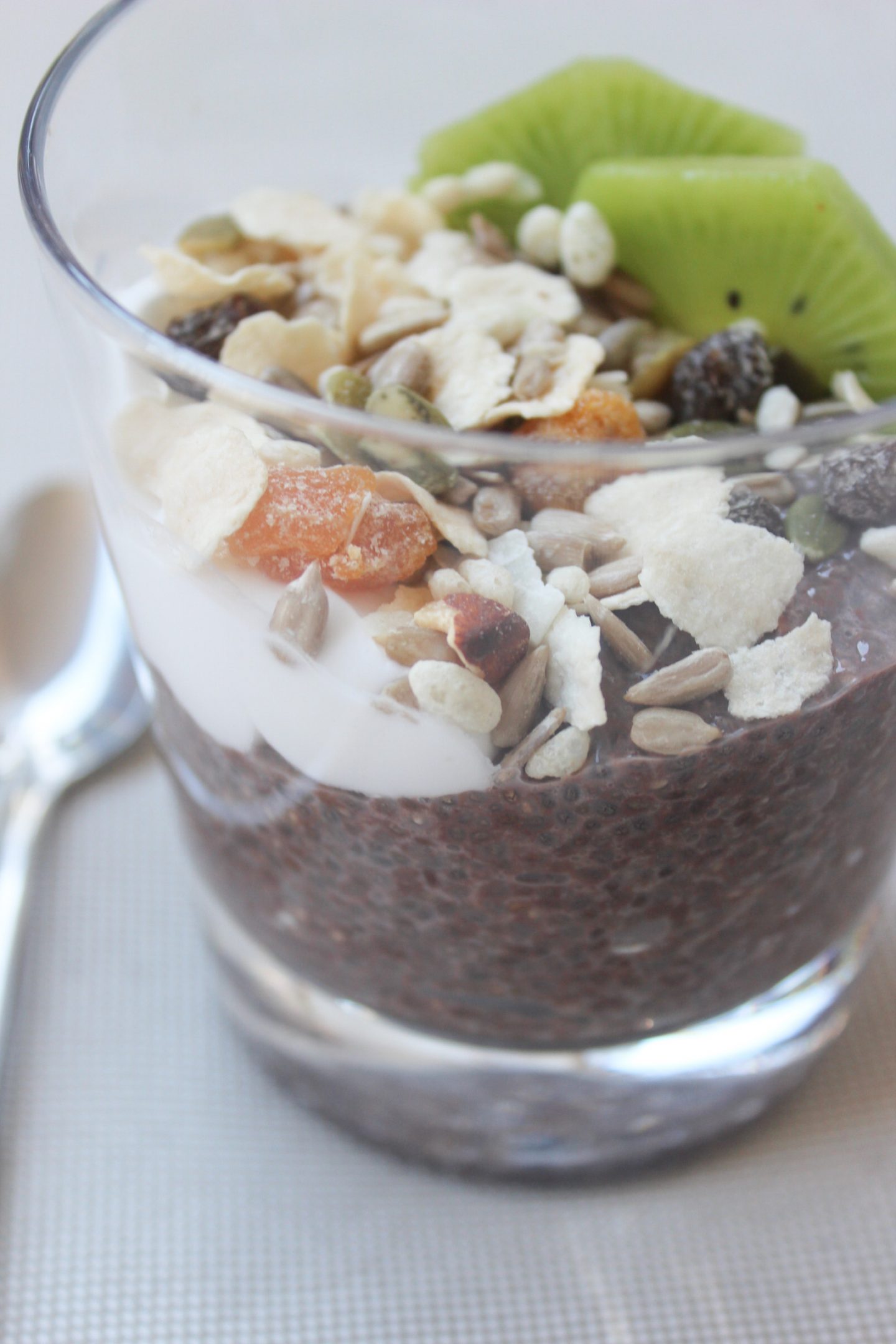 Chocolate Chia Seed Pudding Recipe
Time to Make.
3 minutes to make & a minimum of 2 hours for setting.
Serving.
1
Ingredients.
1/2 cup of milk
2tbsp of chia seeds
1/2tbsp of cacao powder
1/2tbsp of maple syrup.
What to do.
Pour ingredients into a jar or cup and mix well.
Cover the jar and place it into the fridge to set for at least two hours, or overnight.
Once set and ready to eat, add toppings of your choice and enjoy cold.
Note: chia seed pudding can be stored in the fridge for several days and can be a great meal prepping option.
Note: for those with IBS, a two tablespoon serve of chia seeds is low in FODMAPs and should be well tolerated. If you're unsure, talk to your dietitian, or trial it by starting with half a serving (1tbsp).