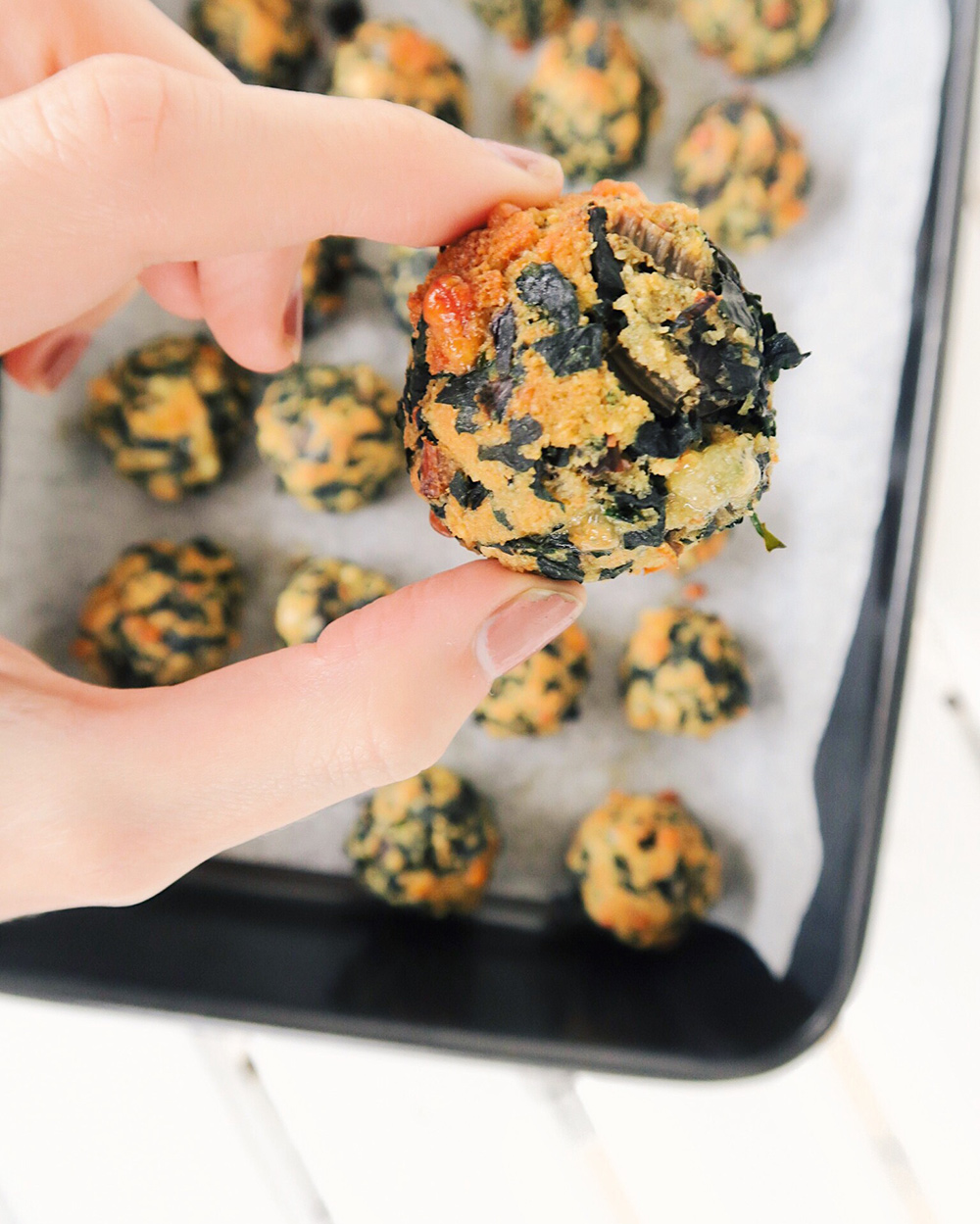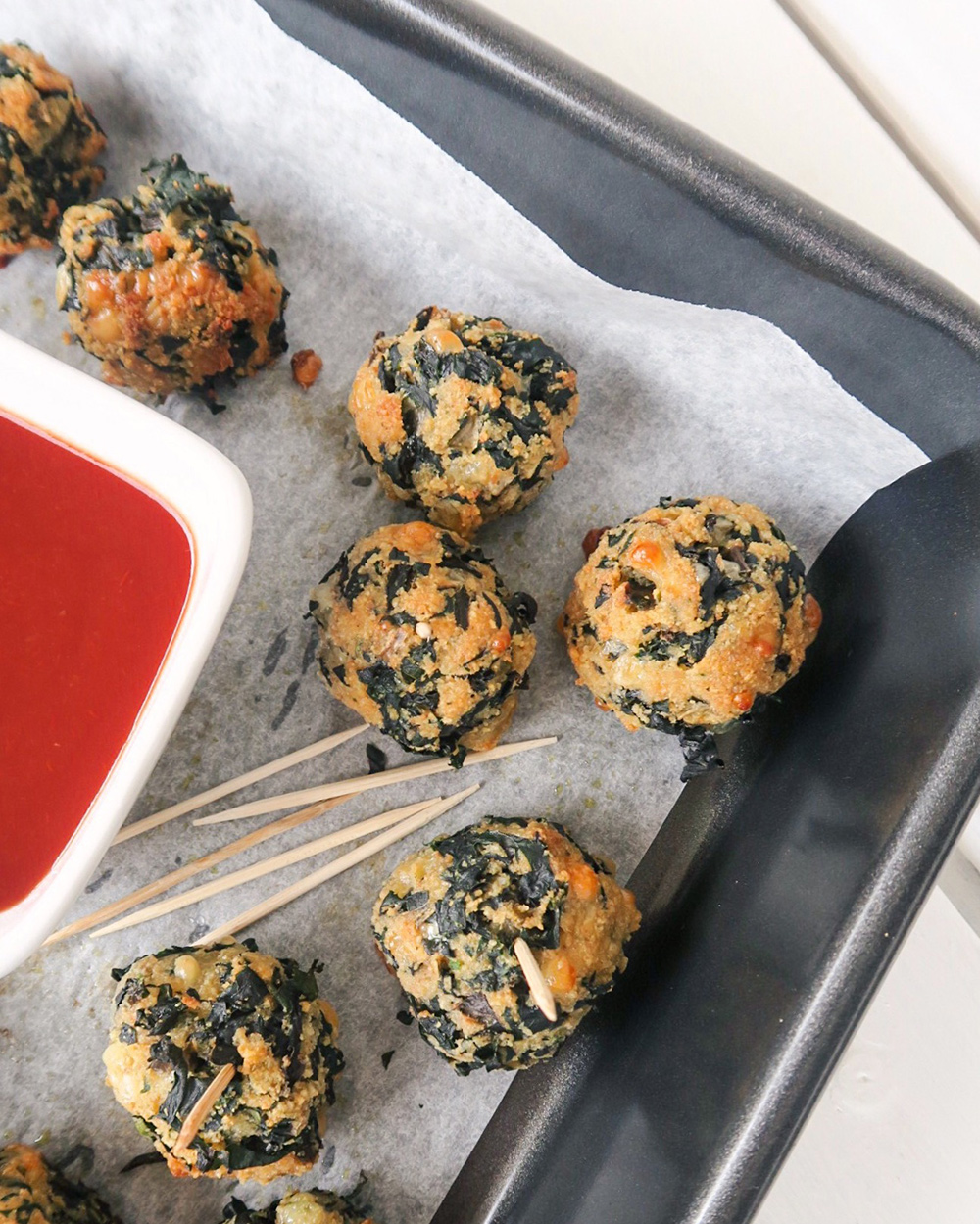 December is by far my favourite month of the year because not only is it the start of Summer here in Australia but also, CHRISTMAS. Give me Will Ferrell dressed as an elf, Michael Bublé, some sticky date pudding, and I am one very happy gal. And what better way to start off the festiveness than by sharing 10 healthy holiday appetisers that I can't wait to make this season!
Cheesy Spinach Balls by Sweet as Honey
When I said I couldn't wait to make these recipes, I wasn't kidding – I've already cooked these cheesy spinach balls! Now, I'm not typically a fan of spinach, but I think these need a permanent name change to 'amazeballs'. They tasted so. damn. good. Plus they contain an entire bunch of spinach so they're loaded with Vitamin A and K.
Tip: pair this with a homemade tomato sauce because not only will it taste amazing, but the vitamin C from the tomatoes will increase the absorption of iron from the spinach!
Quinoa Nori Rolls by Deliciously Ella
Mini Zucchini Pizzas by How Sweet Eats
Grilled Vegetables with Romesco Sauce by Love & Lemons
Baked Zucchini Fries by Pinch of Yum
Mini Tomato Frittatas with Dill by Love & Lemons
Festive Fruit Salad with Lemon and Ginger by Love & Lemons
Pesto Pizza Crosstini by Cookin Canuck
Chicken Zucchini Poppers by One Lovely Life
Cheesy CauliBroccoli Breadsticks by Sweet as Honey
I hope you guys enjoy these recipes! If you have any more to add to the list just pop them down below because I would love to know 🙂
XO,
Chanté