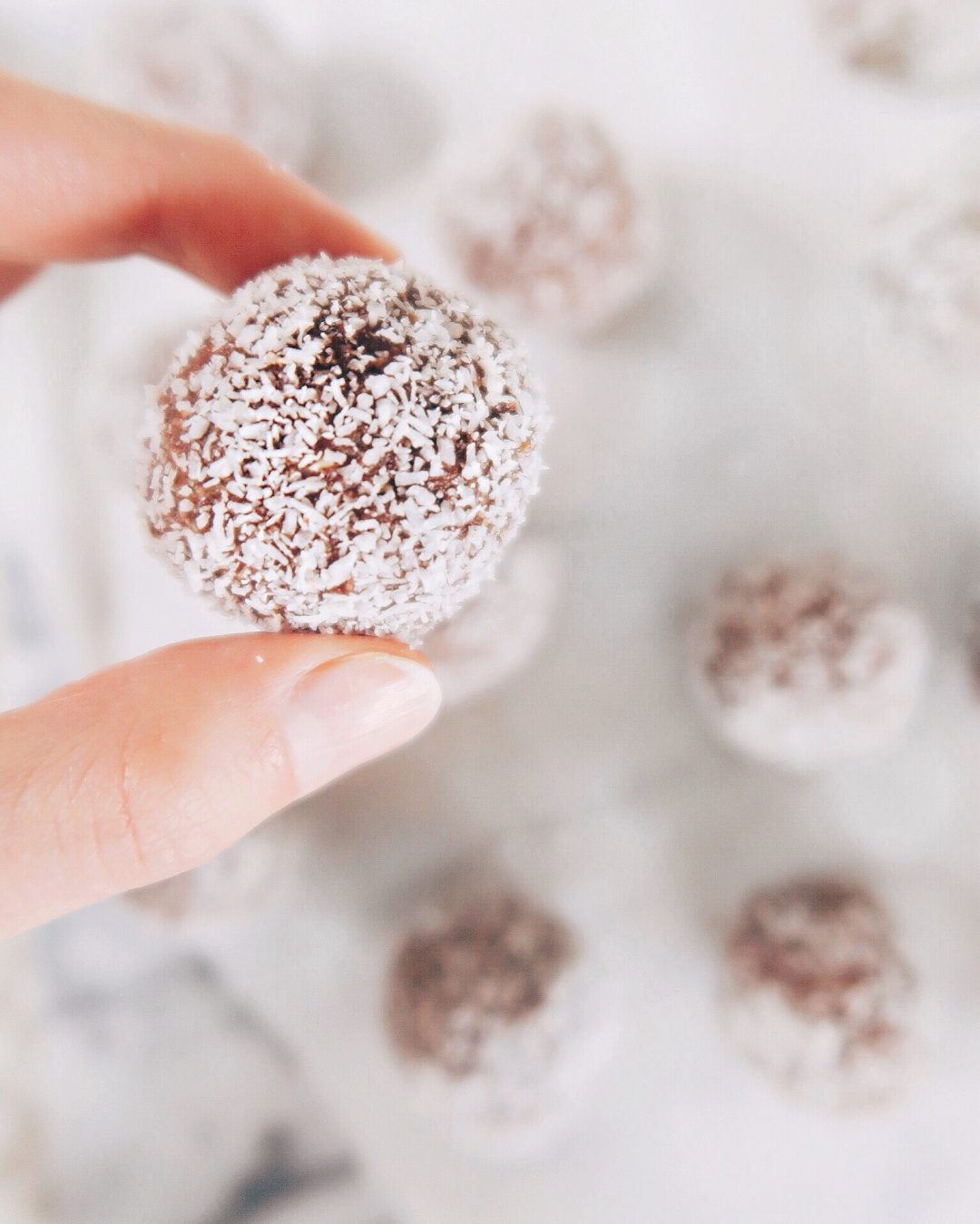 I'm not one to deprive myself of chocolate, but sometimes you want a chocolate snack that doesn't come with a sugar rush. So, I give you Chocolate Bliss Balls.
The star of this recipe is Weetbix, a popular cereal here in Australia that is packed full of fibre. What's more, is that Sanitarium now also has gluten-free weetbix made from sorghum, making this recipe suitable for those with Coeliac Disease or Non Coeliac Gluten Sensitivity (NCGS). Aside from being rich in fibre, these bliss balls also contain nut butter which provides a great dose of healthy fats.
Both fibre and healthy fats make for a satiating snack, meaning that they keep you fuller for longer. To bump up the satiety factor even more, you could also add in protein by replacing the cacao powder with chocolate protein powder.
Chocolate Bliss Balls
Time to make.
10-15 minutes
Serving.
10-20 bliss balls depending on how big you make them
Ingredients.
1/4 cup of coconut oil in liquid form
1/4 cup cacao powder
3/4 cup nut butter – I used cashew butter, but you could always try peanut butter!
1/3 cup pure maple syrup
1 tsp vanilla extract
1/2 cup of desiccated coconut (+ more for coating!)
4 weetbix (regular or gluten free) – you can experiment with this amount to give you the consistency you prefer – sometimes I use 5 weetbix!
What to do.
Place the weetbix in a food processor or blender (I always break them up a bit by hand before placing them in), and mix. Set them aside in a bowl.
Mix all the other ingredients together in the food processor and then place them into a mixing bowl.
Stir the crushed weetbix in with all the other ingredients in the mixing bowl.
Roll into balls with your hands and coat with extra desiccated coconut. DONE!
P.S. Keep in the refrigerator!