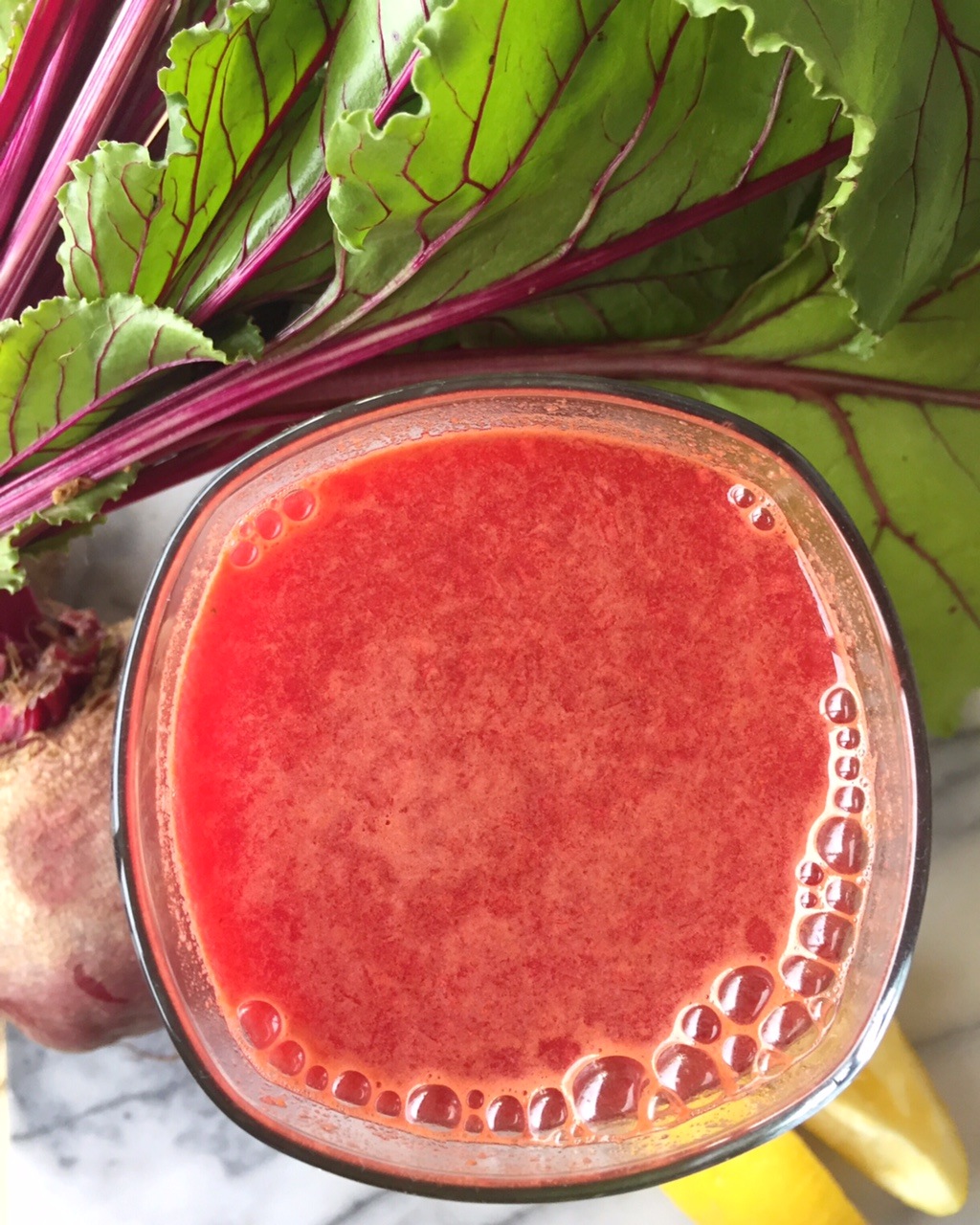 Are juices or smoothies healthier? Well, there isn't a straight forward answer. Both contain plenty of nutrients, but whether or not it's the healthiest choice depends on the context. Let's explore this further!
Fibre & Blood Sugar Levels
Perhaps the biggest difference between smoothies and juices is their fibre content. Juicing extracts water and nutrients from the raw fruits and vegetables, whilst discarding the fibre. Smoothies, on the other hand, retain all the fibre. Although it has been physically disrupted during the blending process.
Where this comes into play in the body is blood sugar levels.
Fruits and vegetables naturally contain sugar and when they're in the form of juice, specifically, they have the potential to spike your blood sugar levels. Why this happens is actually quite simple. If you were to eat an orange, you would typically only have one in a sitting. However, in a juice you're consuming several oranges and at a much quicker rate. This can result in a sugar spike, followed by a sugar crash, also known as 'rebound hypoglycemia'.
When it comes to smoothies, however, their fibre content helps to regulate the blood sugar levels better than juices. This is because the body has to undertake more effort to extract the nutrients from the fibre, slowing down the digestive process. As a result, the sugar from the fruit will enter the bloodstream more slowly and gradually. The fibre content of smoothies also helps to keep you feeling fuller for longer and encourages regular bowel movements.
I also think it's important to note, that there may be instances where reduced fibre is beneficial. Some people with particular digestive conditions may find it beneficial to have a rich source of nutrients without the fibre. In which case, I would recommend having vegetable based juices, as they will naturally be lower in sugar.
Nutrients
Like I mentioned earlier, both juices and smoothies contain a lot of nutrients. However, the types and amounts of nutrients may differ.
Juices may lack fibre, but they can contain large amounts of vitamins, minerals, antioxidants, anti-inflammatory compounds and phytonutrients.
Smoothies also contain these, potentially to a lesser extent, but have the addition of fibre. Better yet, smoothies can easily be modified to contain healthy fats and protein. Either through the addition of milk, greek yoghurt, nut butter, protein powder, quinoa, avocado, nuts or seeds. This can transform it into a balanced snack, as well as improve satiety and further help to stabilise the blood sugar levels. Oh and the healthy fats will help with the absorption of the fat soluble vitamins!
Meal Replacement
I like to consider smoothies and juices being supplementary to a healthy diet, however, I understand that sometimes you may need a quick, yet nutritious on-the-go meal replacement. Considering fibre, blood sugar levels, satiety and a balance of macronutrients, I would recommend opting for a smoothie over a juice. Just a reminder, to make sure you have some protein and healthy fats in there as mentioned above!
---
There you have it, I hope this helped to clear up any confusion! Feel free to share your favourite juice or smoothie combo's in the comments below.