I introduce to you an Aussie classic, the zucchini slice.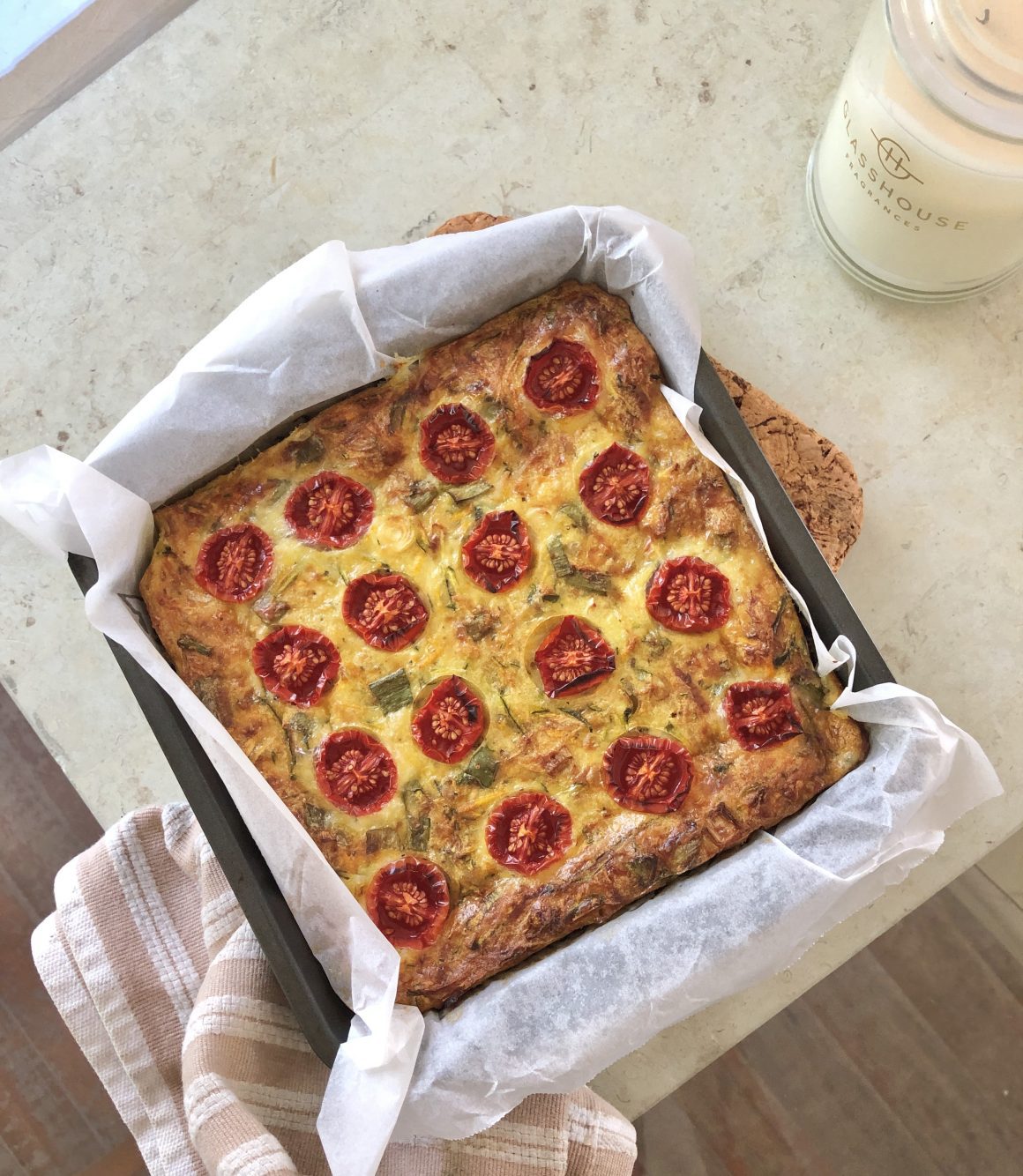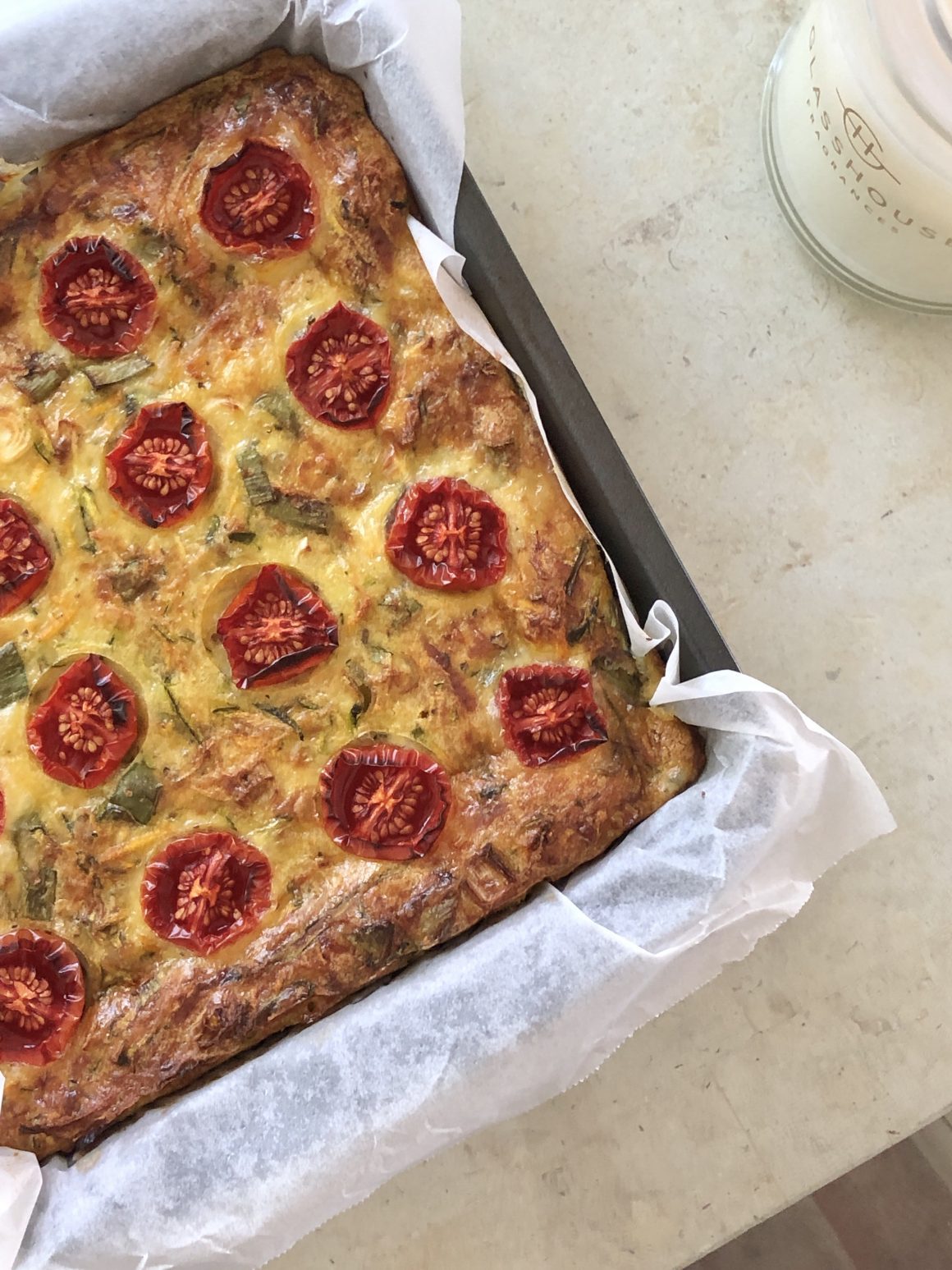 Not only is zucchini slice delicious and easy to make, but it's such a versatile recipe. It makes a balanced on-the-go breakfast, a perfect lunchbox addition or even a nutritious snack throughout the day. And, of course, it's a wonderful way to get in more veggies!
Serves: 8 (based on two squares per serve)
Ingredients:
6 large eggs
1/4 tsp salt
1/4 tsp pepper
1 tsp dried basil
1/3 cup olive oil
1 cup finely chopped spring onion (or leek)
1 cup grated cheese
1 cup plain flour (or gluten-free flour)
3 cups grated zucchini
1/2 cup grated sweet potato
1/2 cup grated potato
Optional – to be placed on top: 8 halved cherry tomatoes
To make:
Preheat oven to 180 degrees celsius and prepare a baking paper-lined 10" square tin.
Whisk eggs in a large mixing bowl.
Add all ingredients to the mixing bowl, stirring well with a wooden spoon as you go. I recommend leaving the flour to the end and slowly folding it into the mix.
Optional: Place 16 cherry tomato halves on top.
Bake for 40-45 minutes, or until golden brown.
Let it cool before removing the baking paper and then cut into 16 squares.
Store in an airtight container in the fridge.
Enjoy!
If you're on the look out for another easy and nutritious on-the-go breakfast or meal prep option that's on the sweeter side, then check out my Chocolate Chia Seed Pudding. More recipes coming to the blog shortly so stay tuned 🙂
I always love to see you making these recipes, so be sure to share it to instagram and tag my IG: @chantelouise.dietitian